You are in the updated Knowledge Base for the Canvas Theme.
If you are still using the old theme you can view the correct Knowledge Base here:
https://help.easydns.com/
.
There are several ways for users to renew their services with easyDNS. Links to renew your services can be found throughout your control panel so we've only outlined a few of the most used methods here. You can always just go right to your RENEWALS page to make a payment for domains that are about to expire: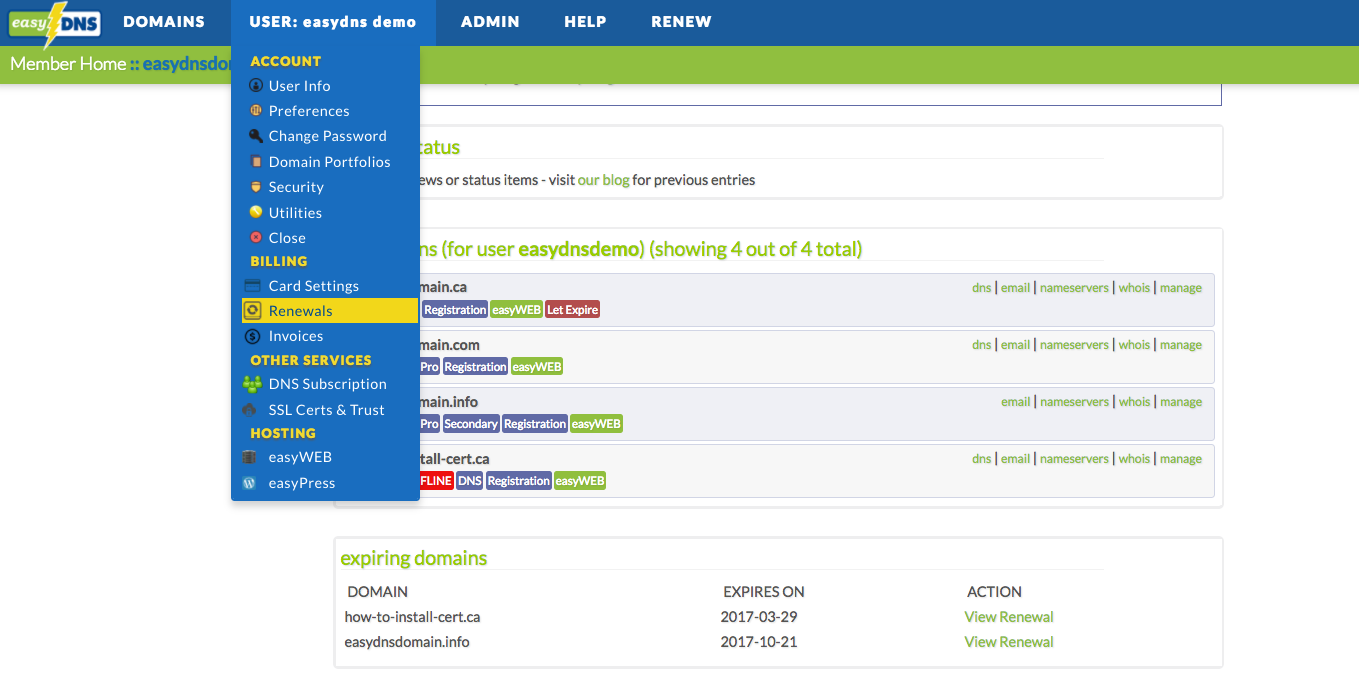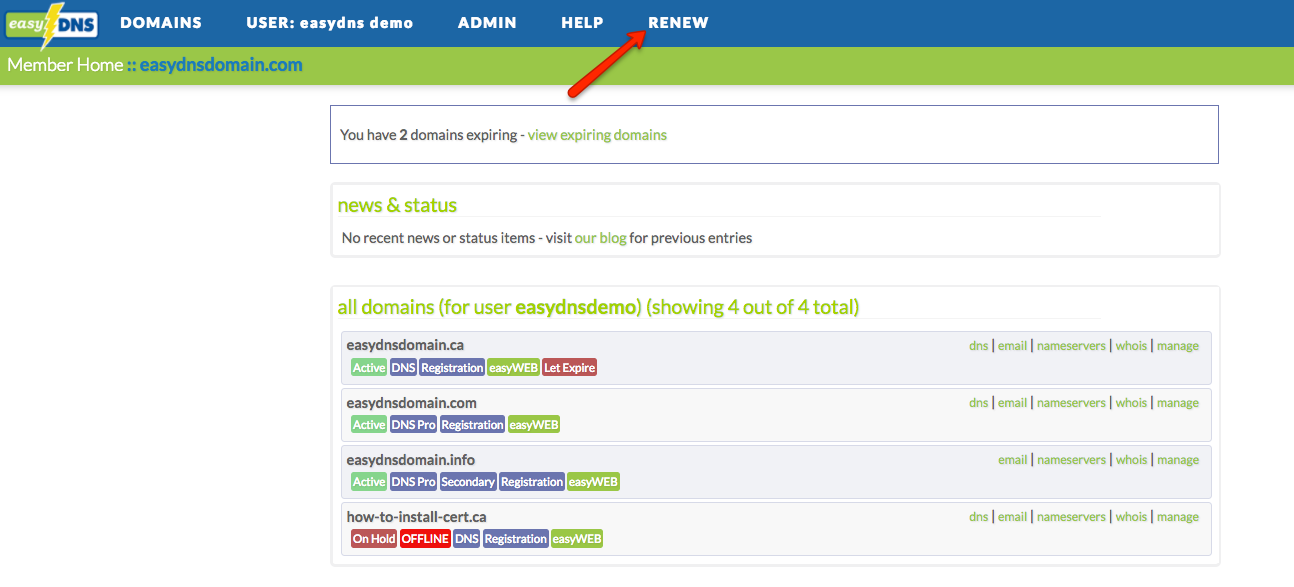 If you wish to set up recurring billing [auto-renew], you can do so via the BILLING link. Please click HERE for further details.
METHOD #1
From Your Account
1. Log into your easyDNS account
2. Click on MANAGE for the domain you'd like to renew (this will take you to the DOMAIN ADMINISTRATION page)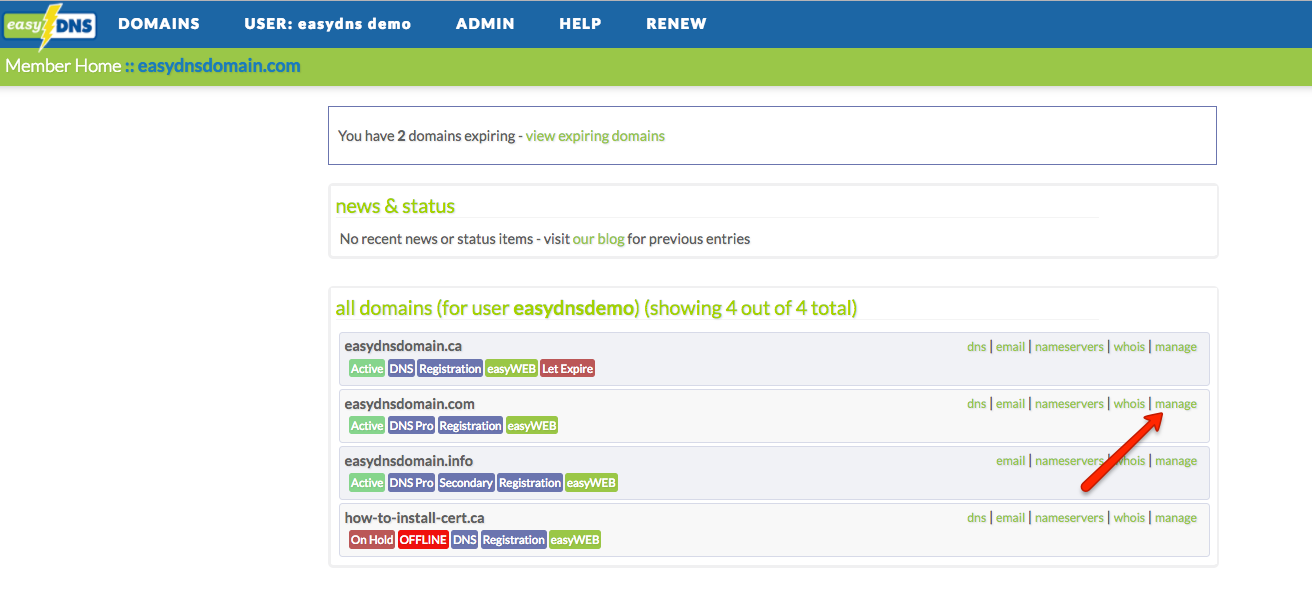 3. Click on the DOMAIN SETTINGS tab
4. In the SERVICE MANAGEMENT field click on RENEW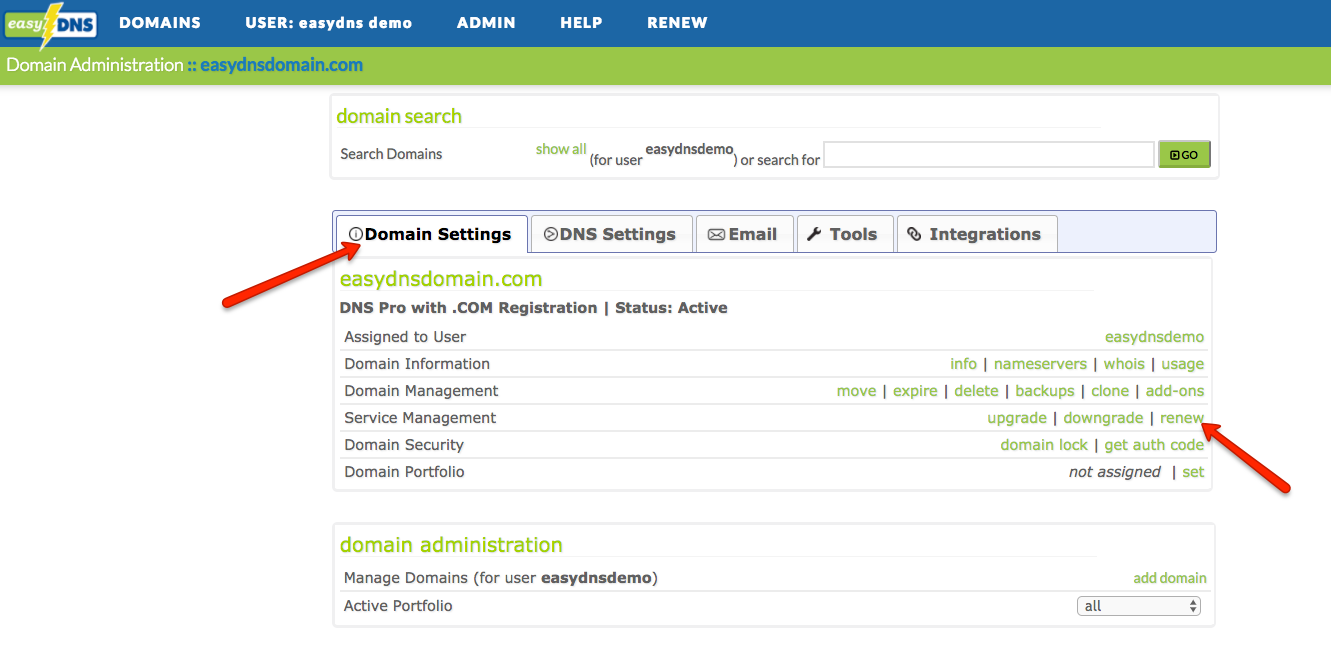 5. Follow the instructions given to complete renewal
NOTE: If you would like to make this a multiyear renewal and don't see the option you may need to cancel an existing invoice. Please click HERE for further details.
METHOD #2
From The Homepage
1. Go to our main homepage (www.easydns.com)
2. Click on the RENEW link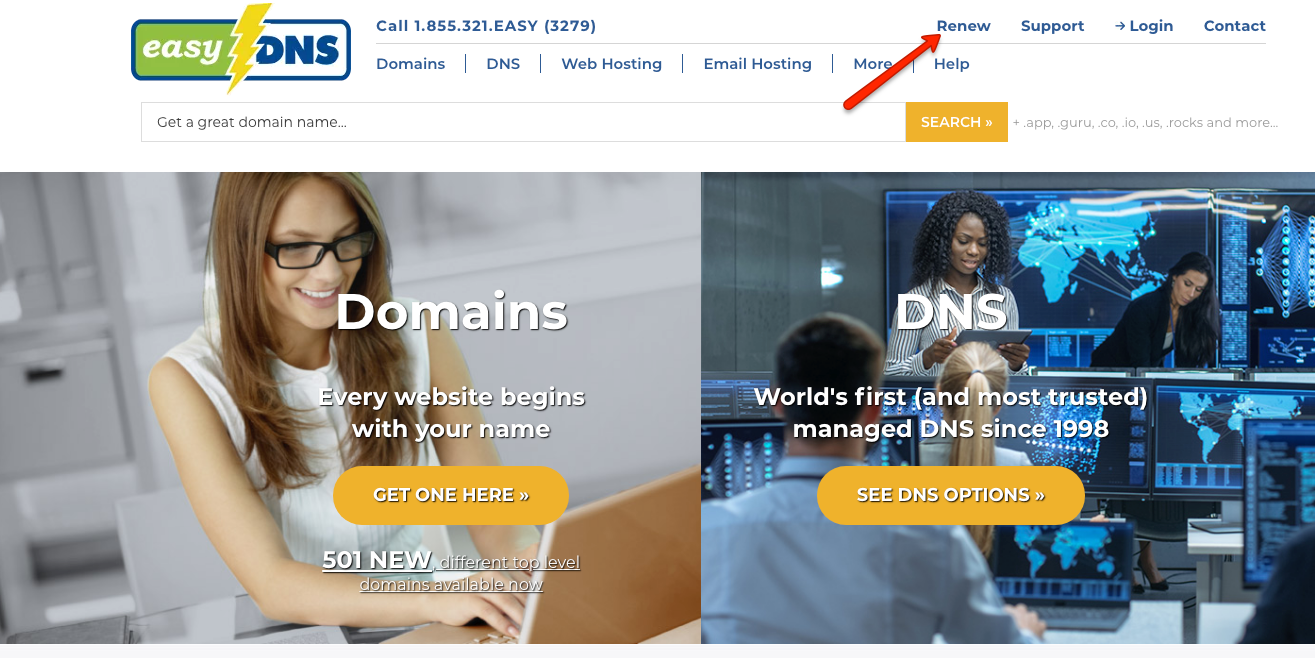 3. Enter the domain name OR an invoice number
4. Click on NEXT and follow instructions on the screen to complete renewal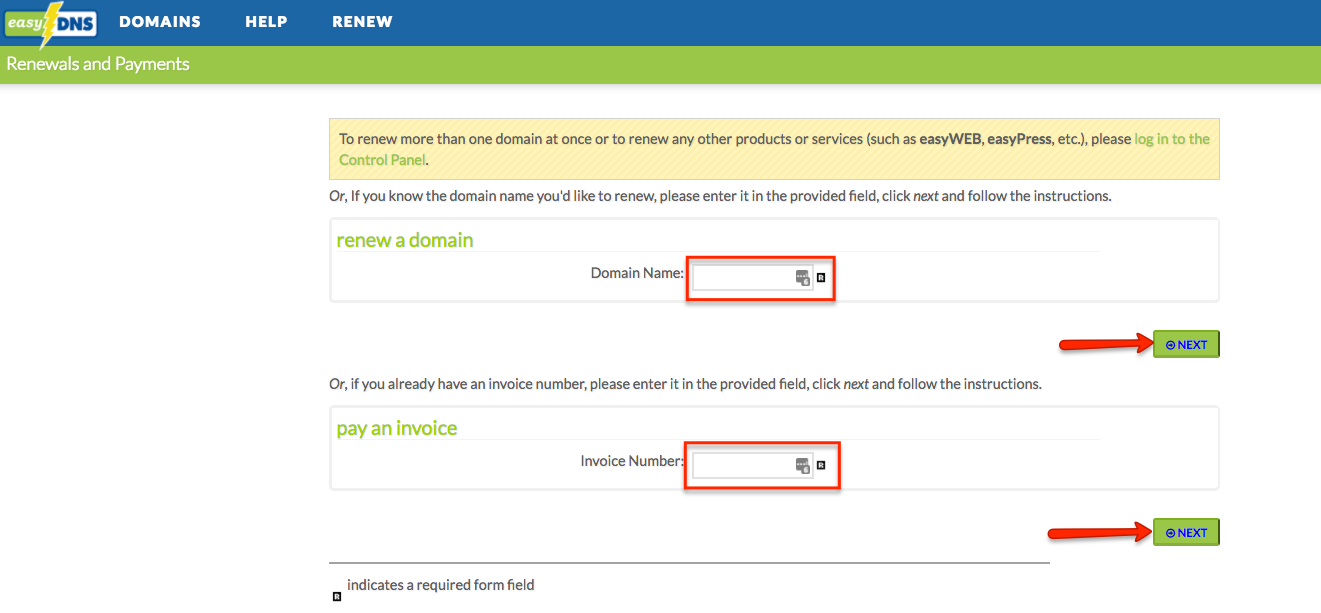 METHOD #3
Email Notification
Our systems will send out automated renewal reminders 60 days prior to the expiration of the domain until the expiry date itself. Within the email, you will be given a link to renew your domain. Click on this link and follow instructions on the screen.
If you are trying to renew either your easyWEB or easyPRESS subscription, you can do so by clicking on one of the links and then RENEW located under ACTIONS: