Subscription blocks allow you to provide DNS service for a large number of domains at a discounted rate and are available for all our DNS service only levels. Domains can be added into the block or removed as you see fit. We currently have subscription blocks representing service for domains in groupings of 10, 25, 50, or 100 domains.
It's important to note that the subscription blocks will cover DNS service ONLY. Any domains within the block that also has its registration with easyDNS will still need to renew the domain name as per standard procedure.
NOTE:
For subscription block pricing for all our service levels, please go
HERE
.
To add a subscription block to your account please do the following:
1. Log into your easyDNS account.
2. Click on DNS SUBSCRIPTION.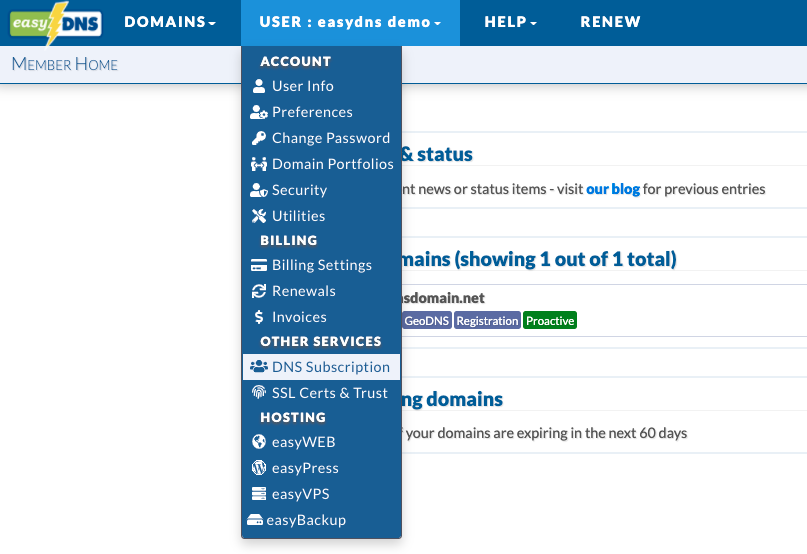 3. Click on PURCHASE SUBSCRIPTION.


4. Choose your subscription block and click on NEXT.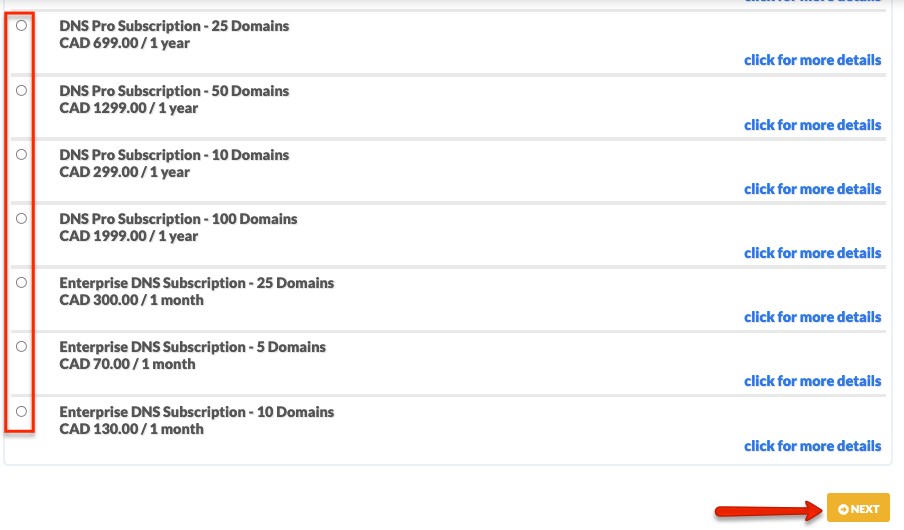 5. Confirm your subscription details and click on NEXT.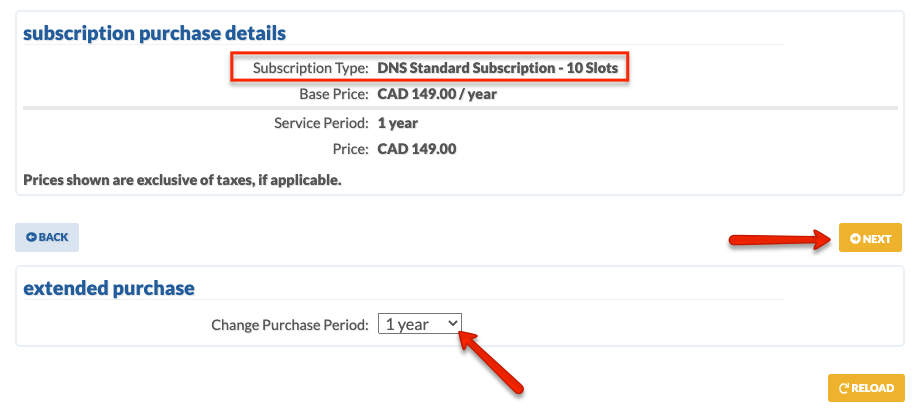 6. Process the invoice for subscription block.
7. To add a domain to your block,  go to the DNS SUBSCRIPTION link and click on ADD A NEW DOMAIN.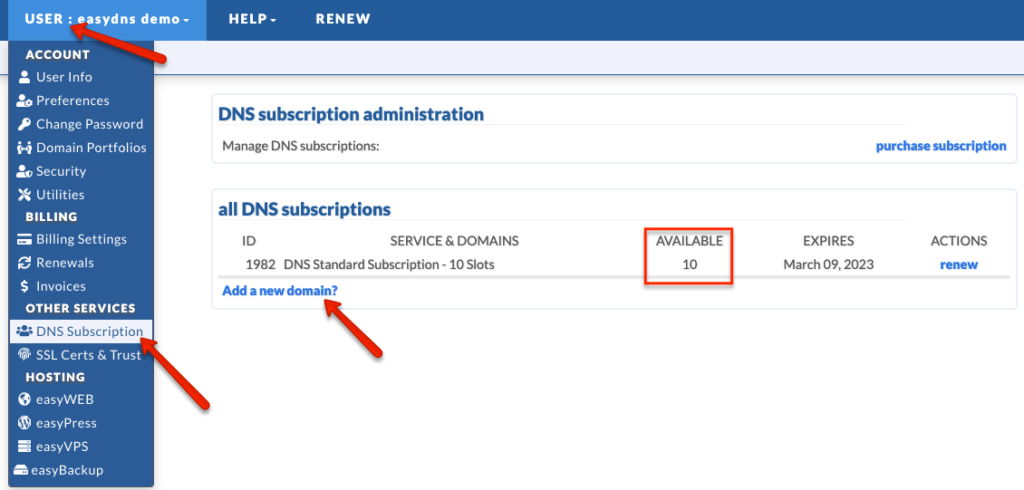 8. You should see the option to add a domain to your block whether registering a new domain name, transferring an existing domain, or just signing up for DNS service.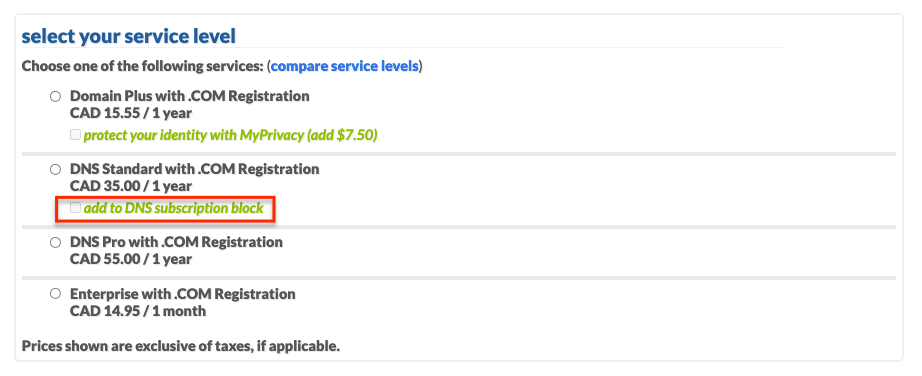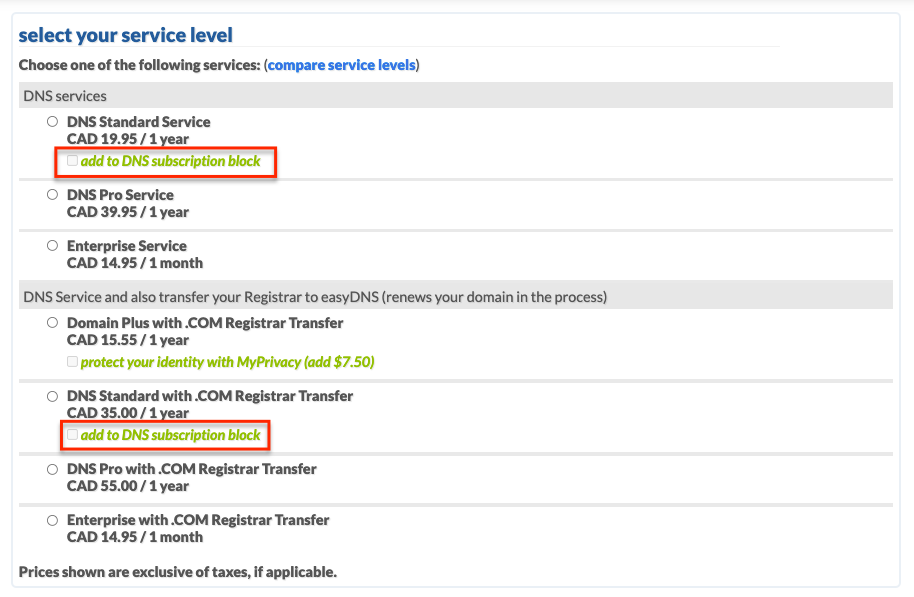 9. Note that DNS only service levels will have no charge, but service levels with registration will need to be processed.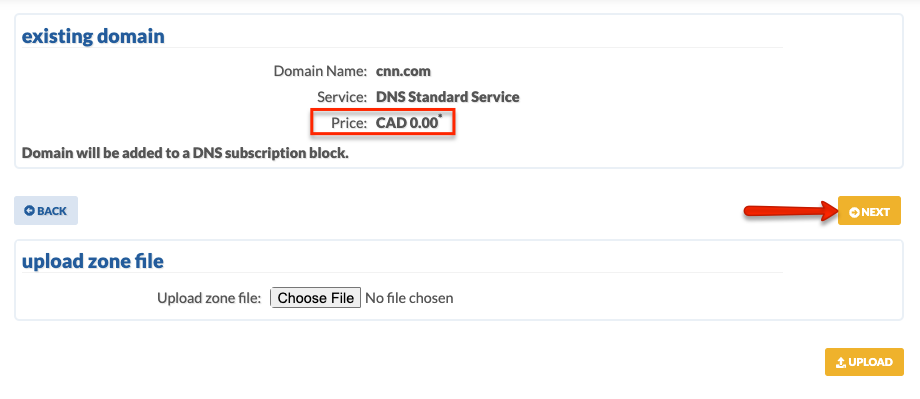 10. Go back to your DNS SUBSCRIPTION portal to confirm the domain has been added to your block.


NOTE: Only new domain names to our system can be added to a DNS subscription block by the user. To request a move of an existing domain name already on our system to your block, please use the EASY-DOES.IT link on your easyDNS account page to contact our Support team.