You are in the updated Knowledge Base for the Canvas Theme.
If you are still using the old theme you can view the correct Knowledge Base here:
https://help.easydns.com/
.
Subscription blocks allow you to provide DNS service for a large number of domains at a discounted rate and are available for all our service only levels. Domains can be added into the block or removed as you see fit. We currently have subscription blocks representing service for domains in groupings of 10, 25, 50, or 100 domains.

NOTE:

For subscription block pricing for all our service levels, please go

HERE

.

To add a subscription block to your account please do the following:

1. Log into your easyDNS account
2. Click on DNS SUBSCRIPTION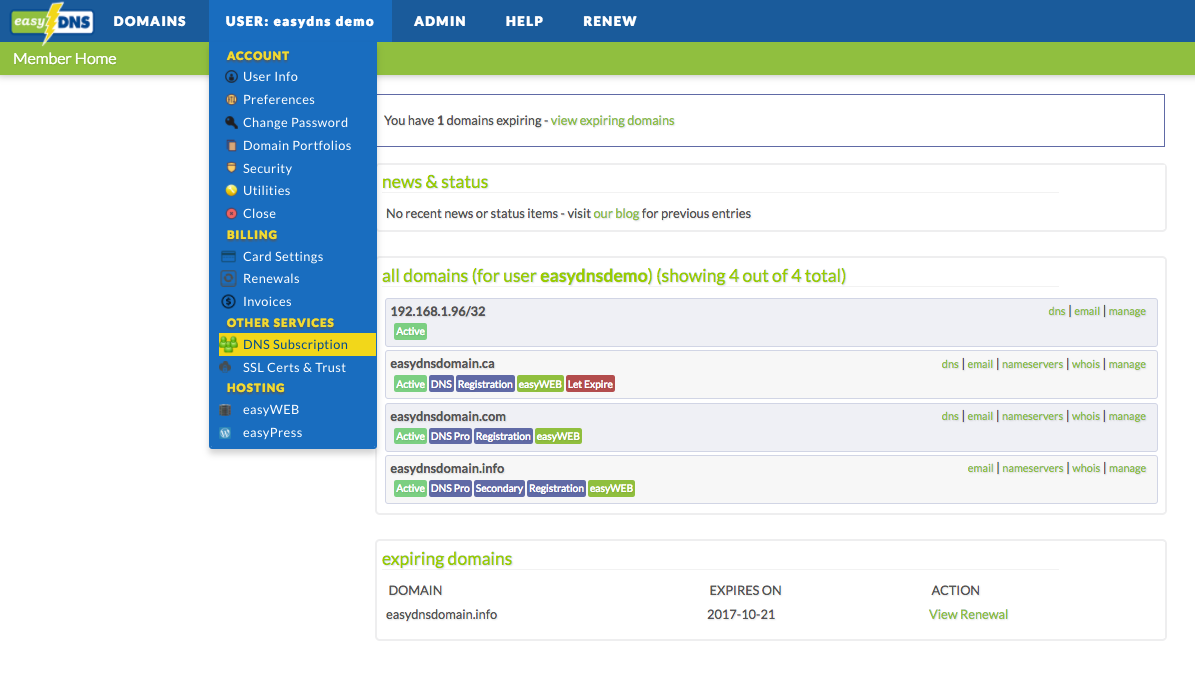 3. Click on PURCHASE SUBSCRIPTION

4. Choose your subscription block and click on NEXT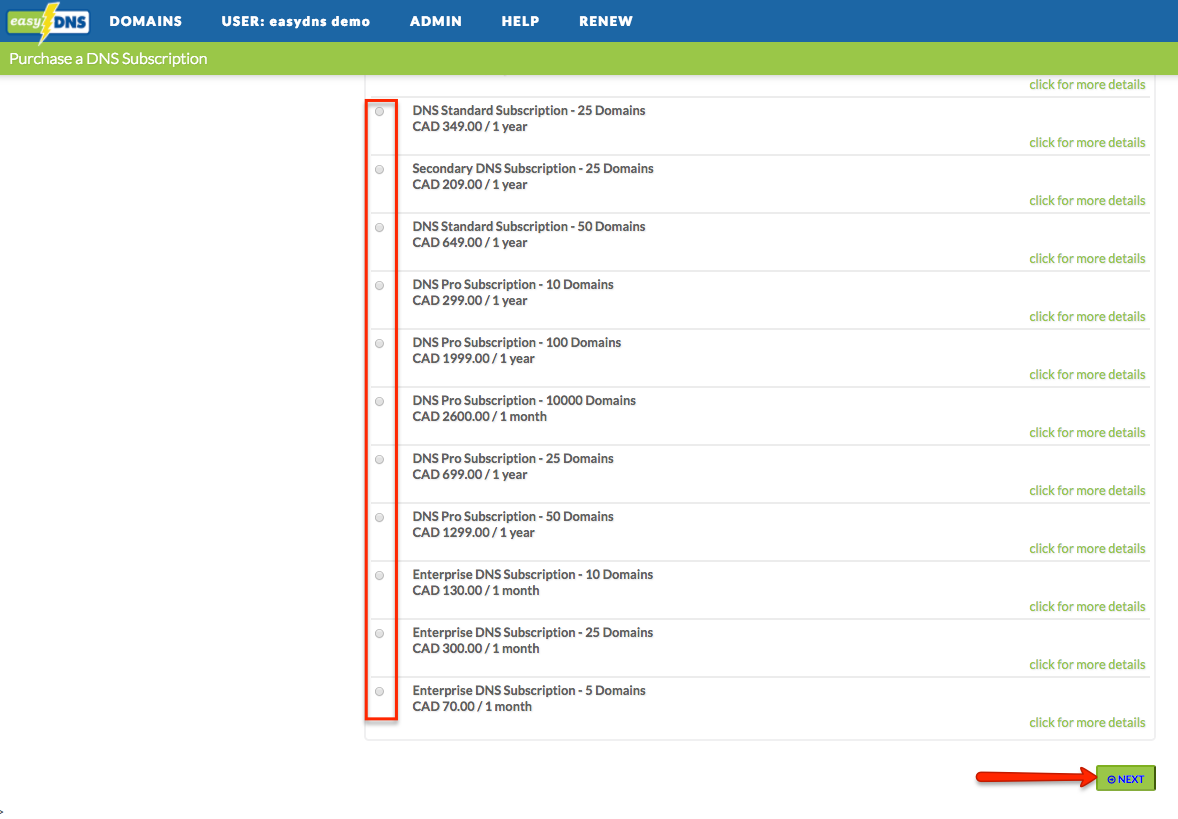 Once you've gone through the payment process your block will be active. To manage your block just click on the DNS SUBSCRIPTION link.
NOTE: Users have the ability to add any new domains to their subscription block during the signup process. When prompted to choose a service level for the new domain, you'll be given the option to add the domain to your DNS subscription block.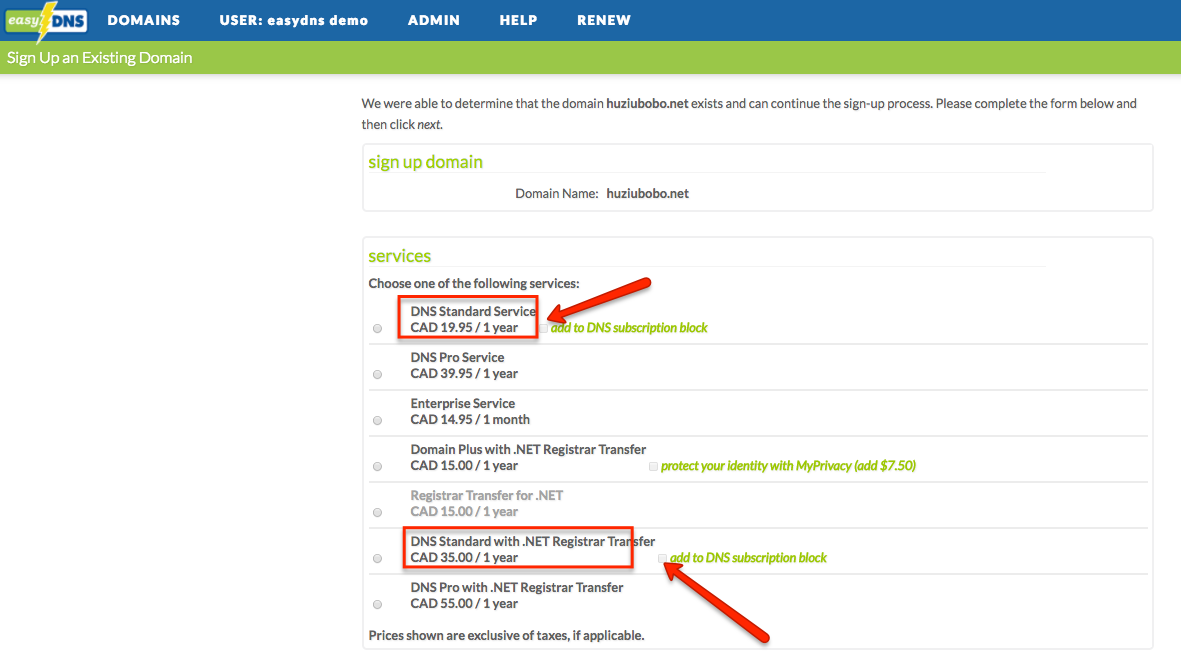 NOTE: Only domain names not already on easyDNS can be added to a DNS subscription. To request to move a domain name already on easyDNS into a DNS subscription, please use the EASY-DOES.IT link on your easyDNS account page to get our assistance with these new additions.