Jitsi Meet is a fully encrypted, 100% open source video conferencing solution that you can use completely for free with no account needed. Jitsi Meet will allow you to:
Share your desktop, presentations, and more
Invite users to a conference via a simple, custom URL
Edit documents together using Etherpad
Pick fun meeting URLs for every meeting
Trade messages and emojis while you video conference, with integrated chat.
To use Jitsi Meet you can simply go to meet.easydns.com and click on GO: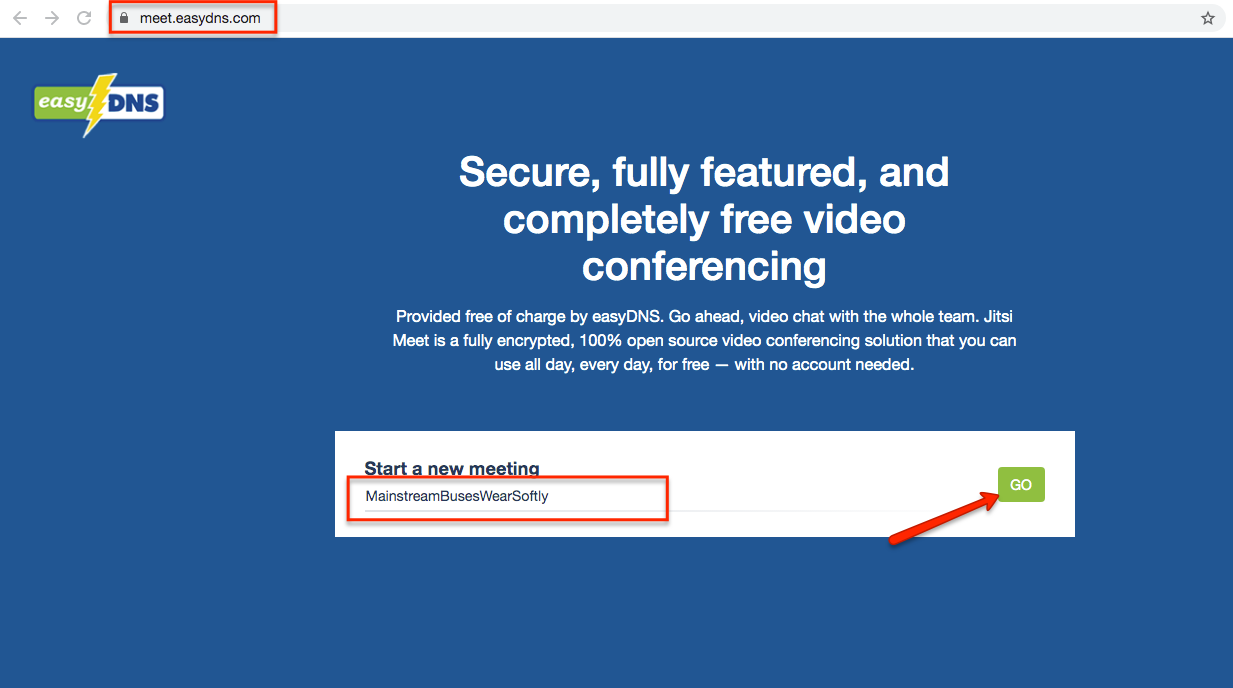 We also recommend password protecting your sessions which you can do directly within the user interface: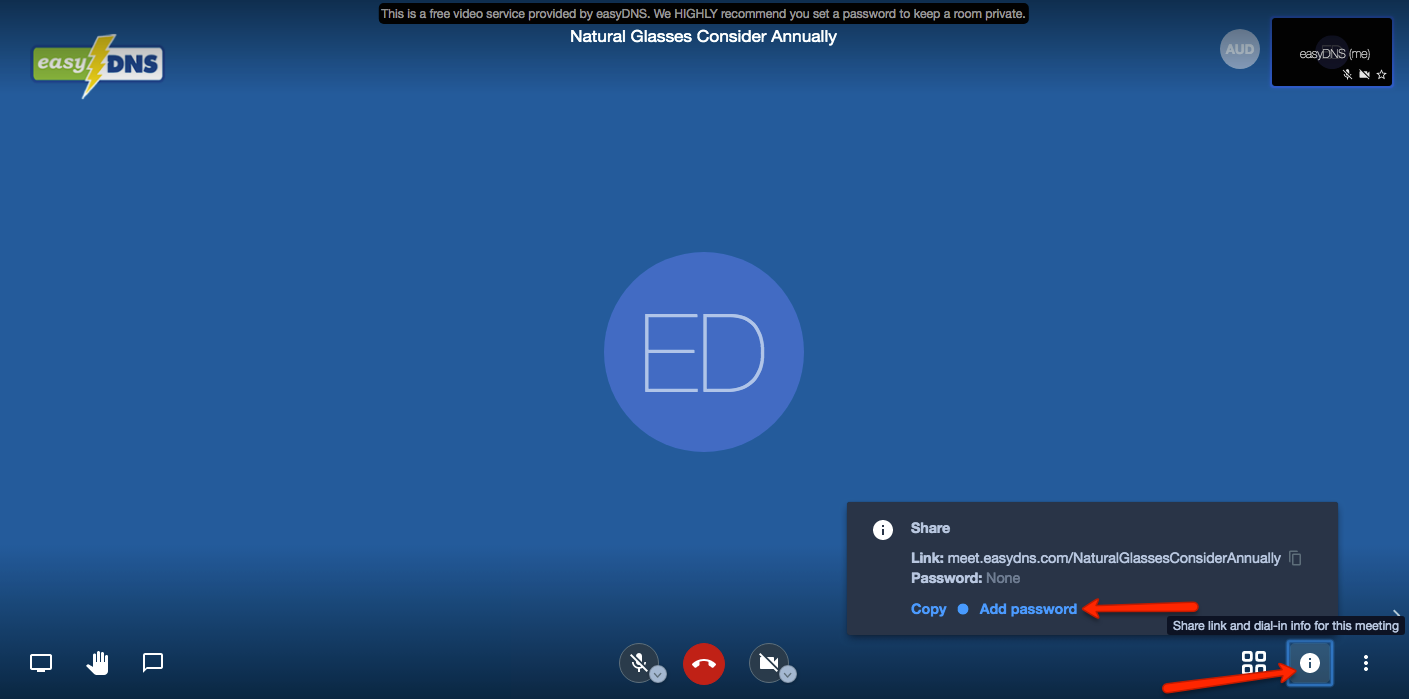 As Jitsi Meet is a third party open source software, you'll want to refer to either the main Jitsi homepage or their support forums for additional help and information.
https://jitsi.org
https://community.jitsi.org/
You can also see all available Jitsi documentation below including user guides on how to navigate the Jitsi control panel.
USER GUIDES

DEVELOPER GUIDES
Web
Mobile

DEV/OPS GUIDES