Registering a domain name with easyDNS is easy to do and can be done either from our main homepage (www.easydns.com) or right from within your easyDNS account.
To add a domain from our homepage, just make sure to fill in the following information:
1. Enter your domain name.
2. Click on SEARCH.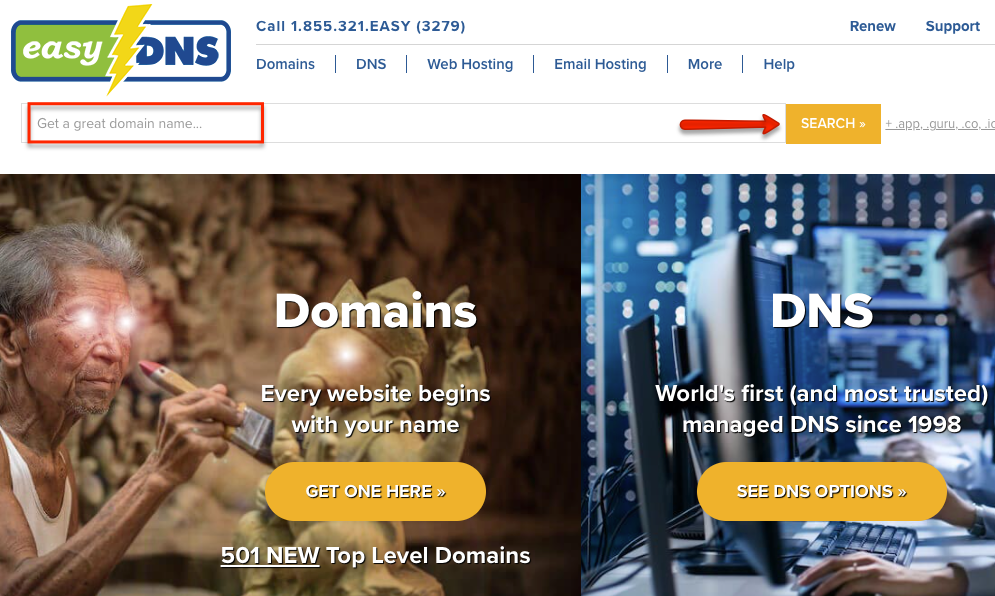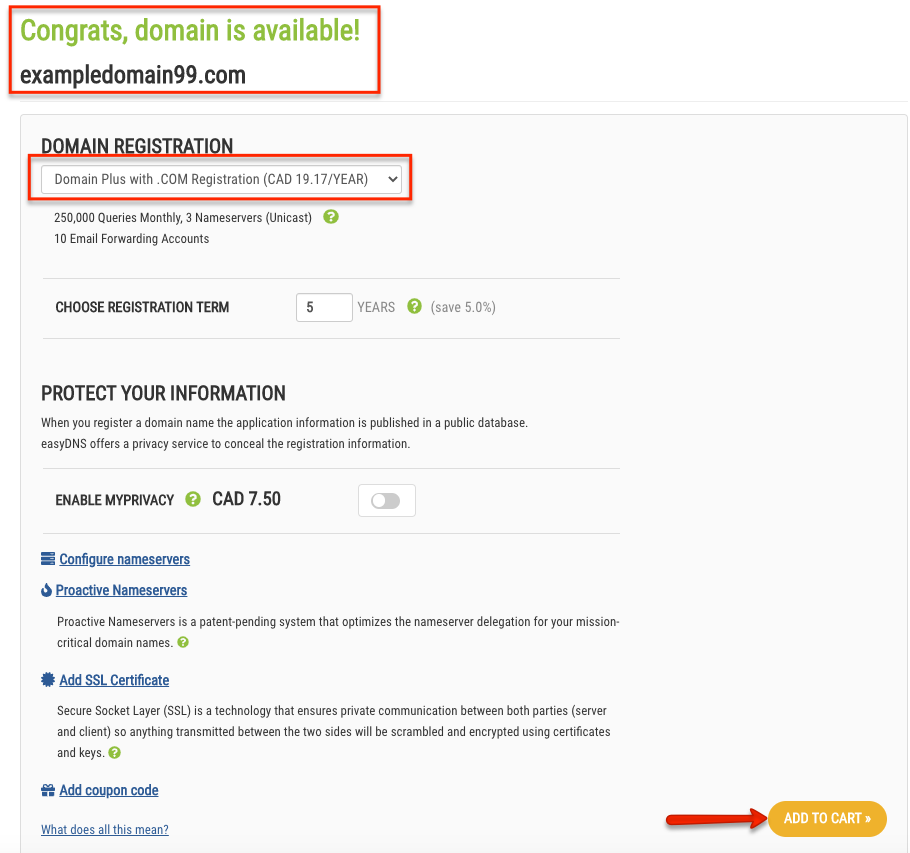 If the domain name is available, you'll be taken directly into our registration funnel where you can continue the registration process.
To add a domain from within your easyDNS account, you'll want to do the following:
1. Log into your easyDNS account.
2. Click on ADD A DOMAIN.


3. Enter your domain name under REGISTER A NEW DOMAIN and click on NEXT.
NOTE: If your domain name is not available you can always try a different variation of the name or choose a different extension. For a full list of all the domain extensions we currently offer, please go HERE and HERE.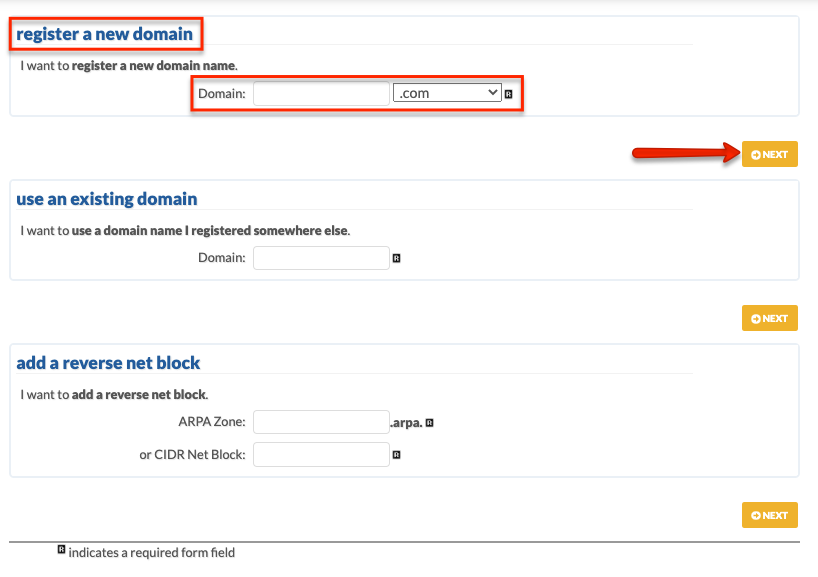 4. Select your service level and click on NEXT.
NOTE:
 Please note that users have the ability to change their service level at any time. For further information on this please go
HERE
.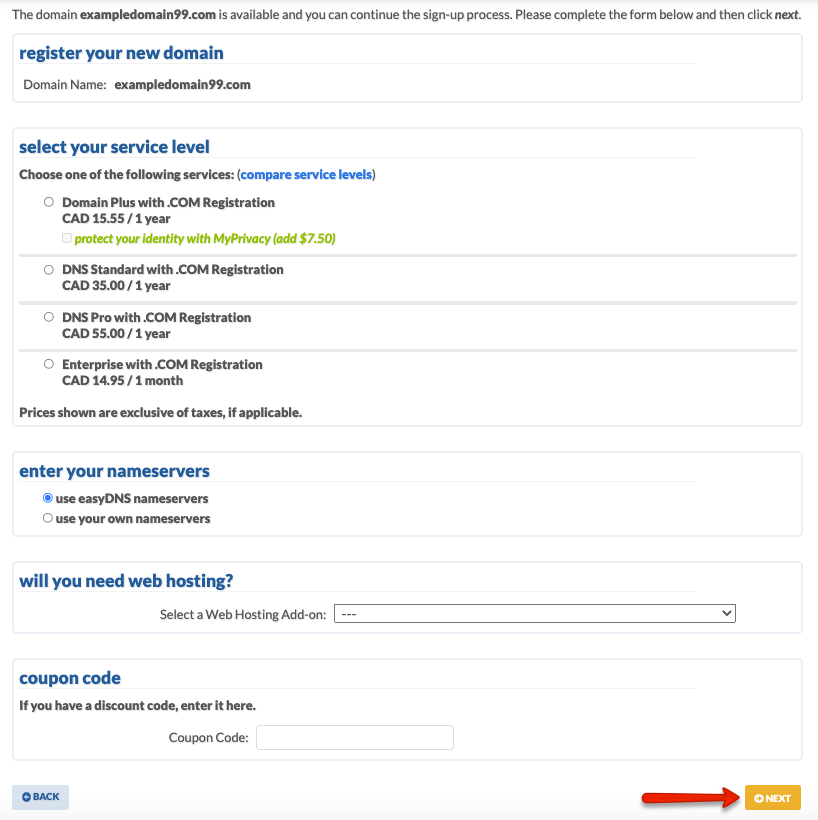 5. Select your registration period and click on NEXT.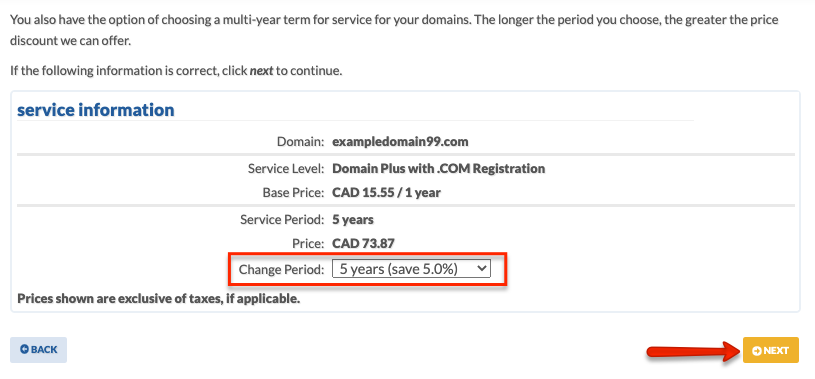 6. Confirm your information and click on NEXT.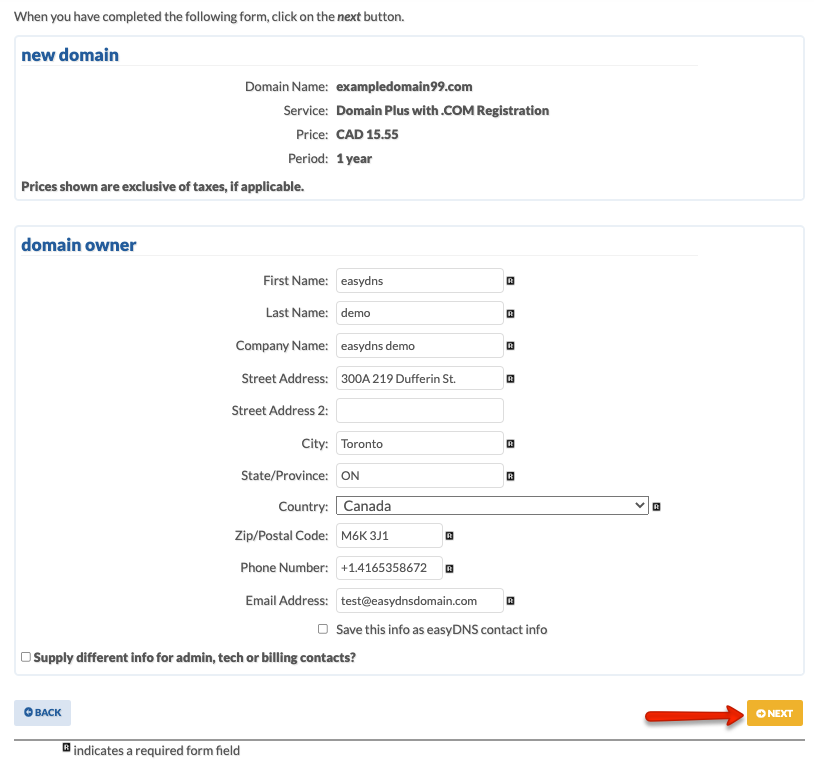 NOTE: Please make sure your information is correct as this will be used to determine the legal owner of the domain name.
7. Click on CHECKOUT.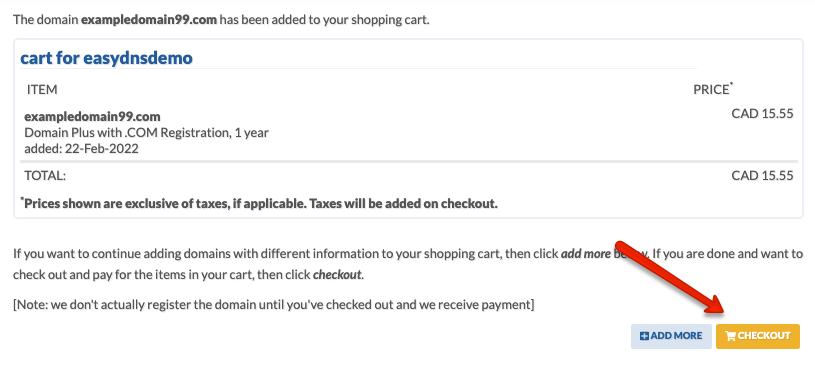 Once the invoice is paid, the domain will appear within your easyDNS account where you will be to make any changes you like.
NOTE: Registrants are obligated to provide accurate and reliable contact details and update any changes within 7 days that occur during the registration term.
As part of a registrar's (easyDNS) agreement with ICANN [the RAA, Registrar Accreditation Agreement], registrants must have access to the Registrants' Benefits and Responsibilities – this can be found here.
NOTE: Unfortunately emoji domains are not supported.