Upgrading and downgrading your service level is a simple process with easyDNS and can be done through your control panel. Please note that there are no hidden costs or additional fees for service level changes other than paying the prorated difference if you are upgrading. Also note that any pending invoices that are due must be cancelled before service level changes can occur.
To change your service level please do the following:
1. Log into your easyDNS account.
2. Click on MANAGE.

3. Under DOMAIN SETTINGS click on UPGRADE or DOWNGRADE.



4. Choose your service level and click on NEXT.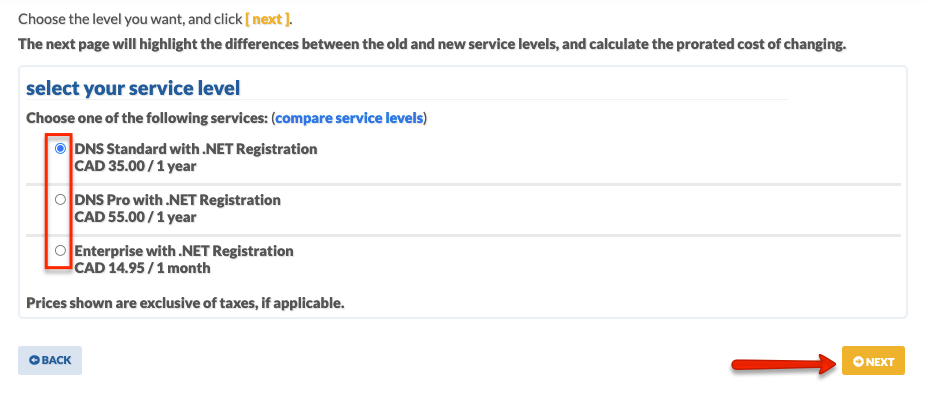 5. Take note of the cost, feature changes, and click NEXT.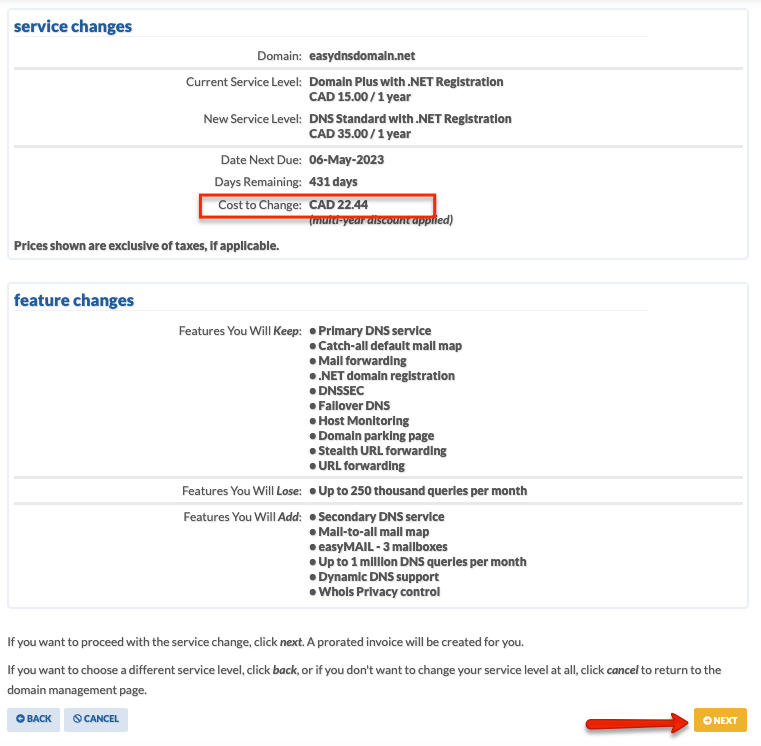 NOTE: If you are downgrading and are currently using a feature that is specific to that service level, you will be prompted to disable this feature before continuing. Once you've done so you can continue with the process.
6. An invoice for the pro-rated amount will be created if there is an additional charge for your upgrade. Click on NEXT to access the invoice or DONE to pay for said invoice later.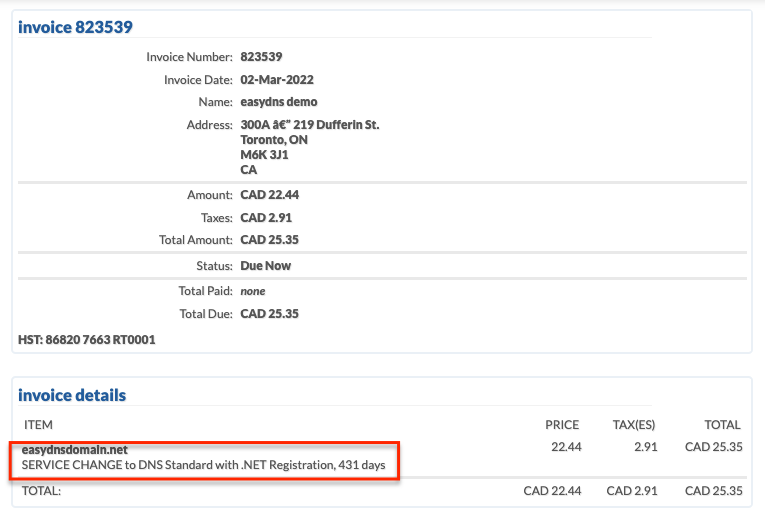 If you would like to upgrade or downgrade any other easyDNS service but do not see the option, please contact our support team.