NOTE: Because of the constant updates to third party mail clients/devices, the images used in this tutorial may not coincide with what you see. Please use this tutorial as a general guideline and refer to your mail client's help documentation for further guidance.
Here are two helpful links for using Outlook and troubleshooting problems when setting up your e-mail:
• Set up email in Outlook for Windows
• Outlook Training – for Windows, Mac OS, Web, Android, iOS and Windows Phone
To set up easyMail on out your Outlook mail client, please do the following:
1. Open your Outlook mail client
2. Click on FILE on the top left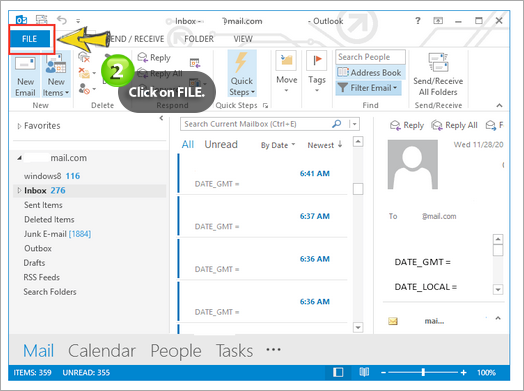 3. Click on INFO and then click on ADD ACCOUNT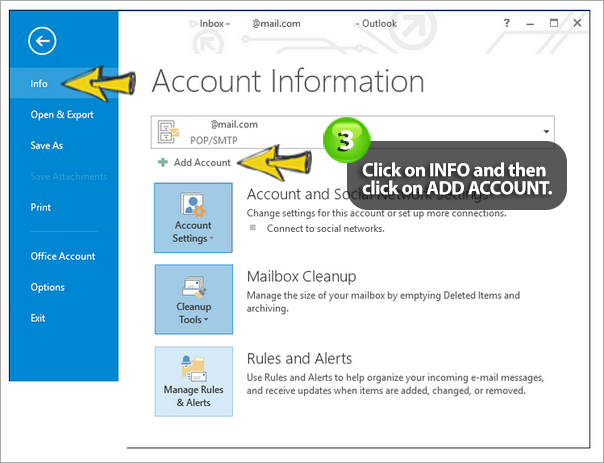 4. Choose MANUAL SETUP OR ADDITIONAL SERVER TYPES and click on NEXT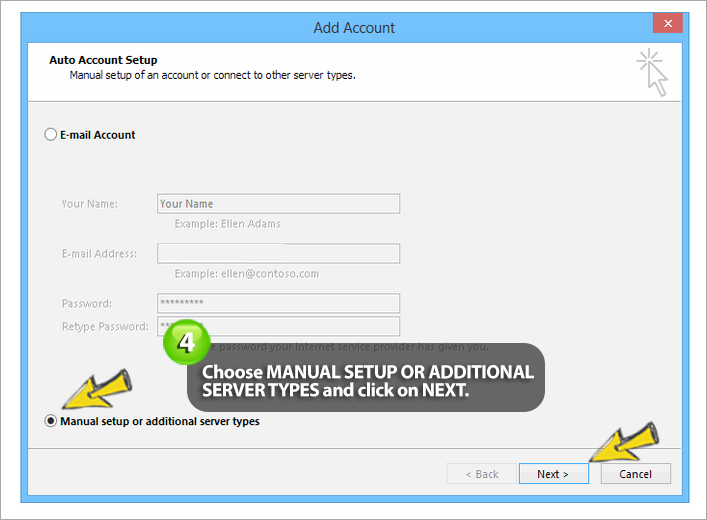 5. Choose POP OR IMAP and click on NEXT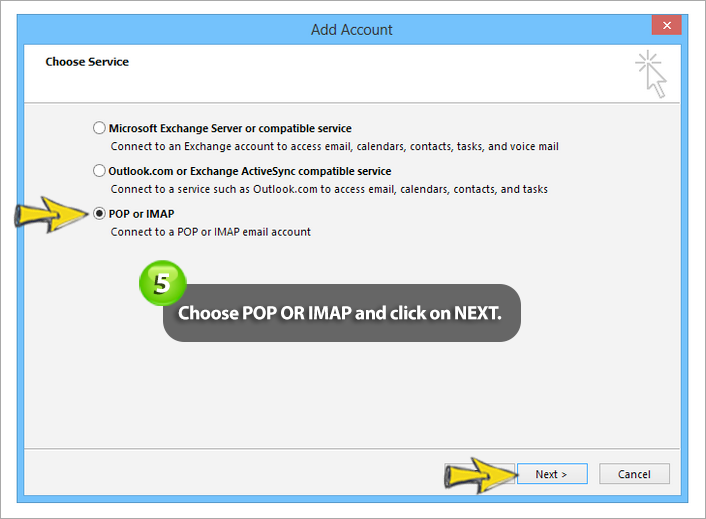 6. Enter your information and click on NEXT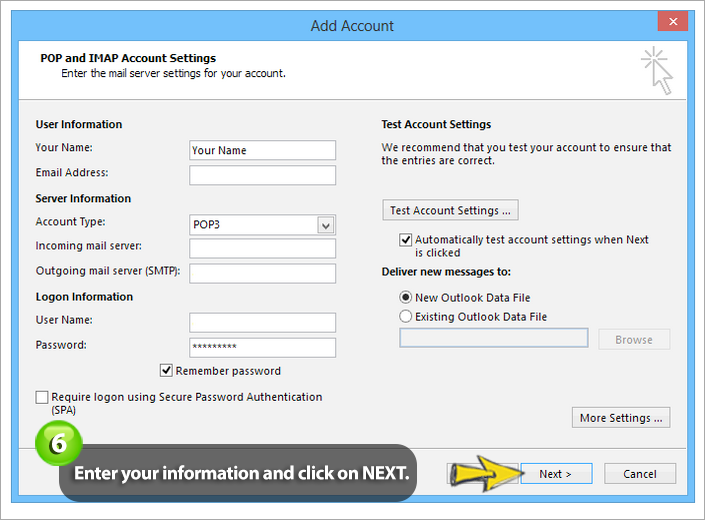 NOTE:
 Users will also need to put in their Outbound server information. You can use the easyMail server information found
here
.
NOTE: Your user name will your easyMail address in FULL and your password will be the corresponding password for that address (NOT your easyDNS login password).
TIP: If Outlook can't verify your easyMail address, make sure to check the REQUIRE LOGON USING SECURE PASSWORD AUTHENTICATION box and try again.
7. Click on FINISH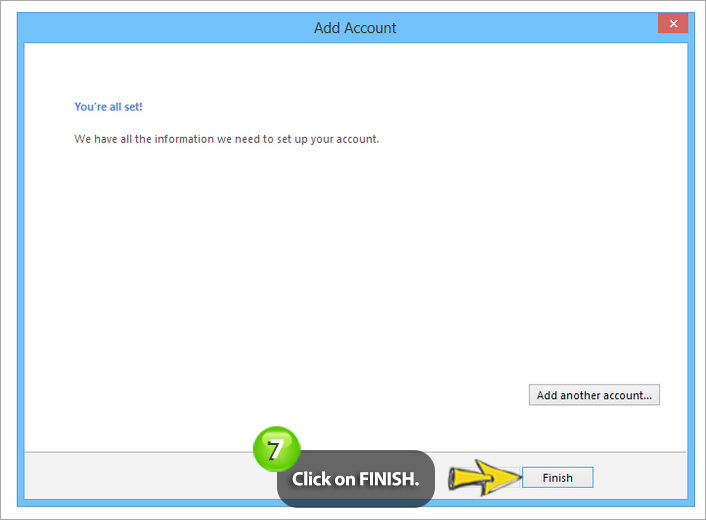 Your easyMail account should now be added to your Outlook mail client.
NOTE:
Because of all the different versions of Outlook, we currently don't provide a tutorial for each one. However, setting up easyMail on any version is practically the same process and requires the same exact information used in this tutorial. If a tutorial for a different version of Outlook is required, you may be able to find what you are looking for
here
.