You are in the updated Knowledge Base for the Canvas Theme.
If you are still using the old theme you can view the correct Knowledge Base here:
https://help.easydns.com/
.
Our EASY-DOES.IT is our member valet service. If you are unsure how to configure something for your domain, would like personal information for your domain/account, or are just pressed for time you can simply use the EASY-DOES.IT form to put in a request. Once our support staff receives your request we will take care of everything for you. Please enter your request with as much detail as possible.

To send in an EASY-DOES.IT request please do the following:

1. Log into your easyDNS account
2. Click on the EASY-DOES.IT link under HELP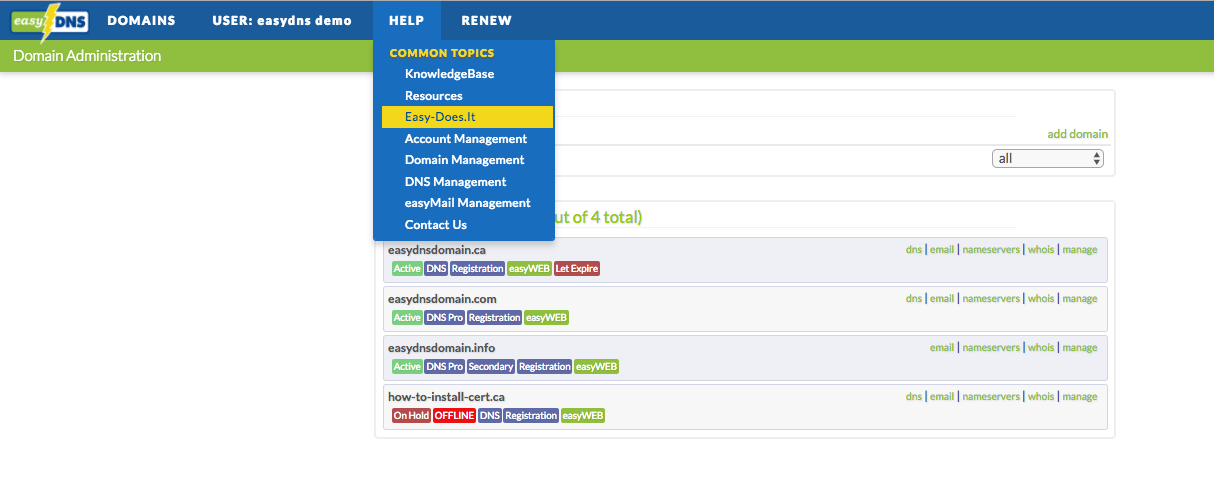 3. Fill in the necessary information for your request
4. Enter the password you use to log into your account
5. Click NEXT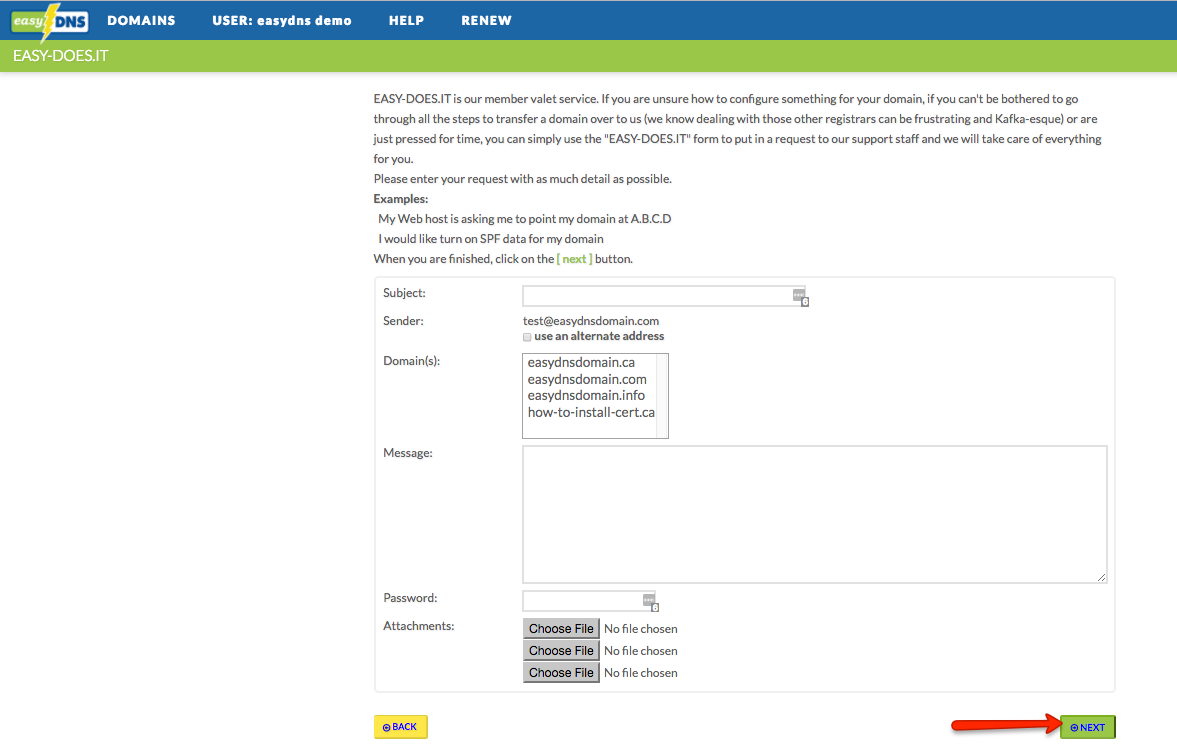 6. Confirm the request
Your request will be queued in our ticketing system and a member of our support staff will be in contact with you.