You are in the updated Knowledge Base for the Canvas Theme.
If you are still using the old theme you can view the correct Knowledge Base here:
https://help.easydns.com/
.
Users now have the ability to delete domains from their easyDNS account. However please note that deleting the domain from your account doesn't mean that the domain no longer ceases to exist.

Domains MUST run through their entire lifecycle and become available for public registration again in order for it to be completely 'deleted' (click HERE for more information on a domain's lifecycle). This specific delete option allows users to tidy up their account and/or delete old stale domains that are no longer in use.

NOTE:

If you'd like to see whether or not your domain is expired, you can always perform a WHOIS search

HERE

.

To delete your domain from your easyDNS account, please do the following:

1. Log into your easyDNS account
2. Click on MANAGE for said domain (this will bring you to the DOMAIN ADMINISTRATION page)
3. Click on the DOMAIN SETTINGS tab
4. In the DOMAIN MANAGEMENT field, click on DELETE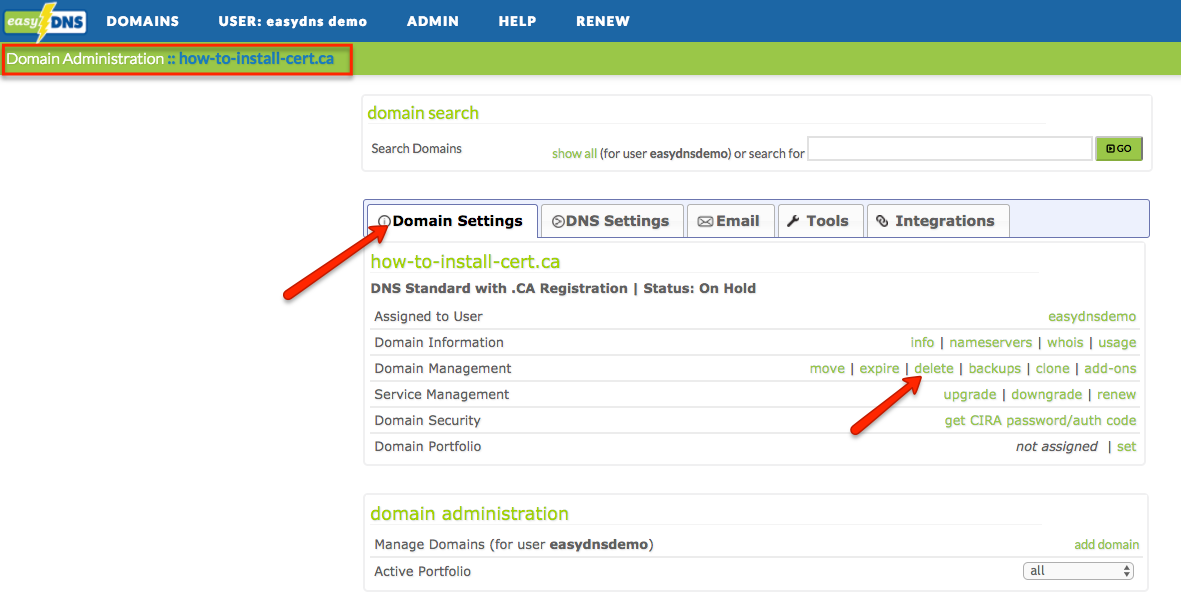 5. Check the DELETE box and click on NEXT

6. Confirm changes
The domain should now be deleted from your easyDNS account.