You are in the updated Knowledge Base for the Canvas Theme.
If you are still using the old theme you can view the correct Knowledge Base here:
https://help.easydns.com/
.
We offer the ability to set your domain to expire from within your easyDNS account. This feature will cut down automated renewal notifications significantly and will automatically delete the domain name once it's gone through its entire lifecycle. Not all notices will be halted as there are some mandatory notifications that are sent out.

Setting a domain to expire can be done at any time as you don't have to wait until it's in the renewal period. If you realise at any point you do want to keep the domain, you can contact Support to arrange the renewal.

To enable this feature, please do the following:

1. Log into your easyDNS account
2. Click on the MANAGE link for said domain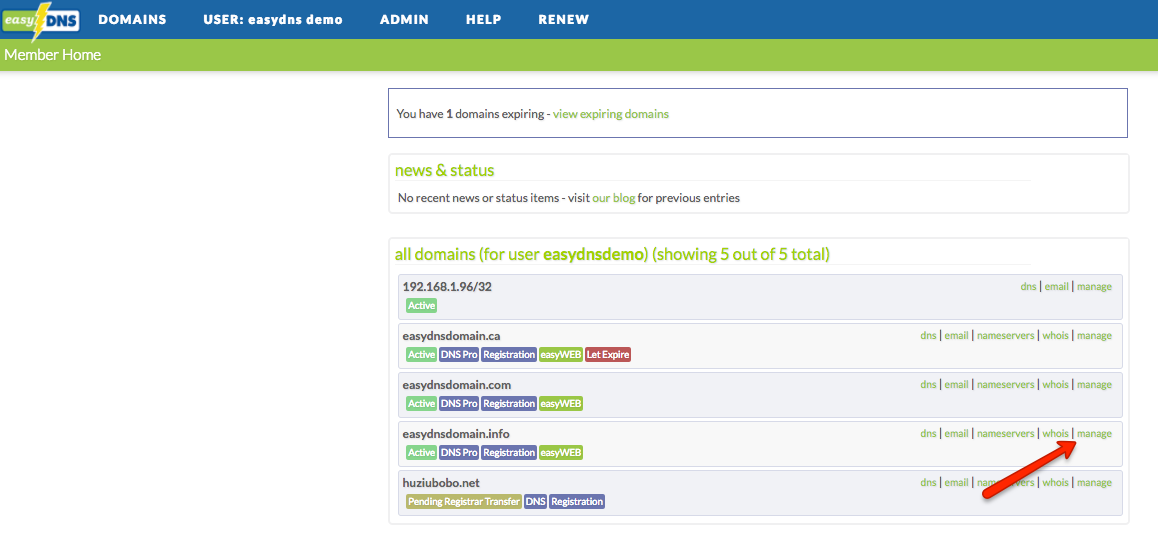 3. Click on the DOMAIN SETTINGS tab
4. In the DOMAIN MANAGEMENT field, click on EXPIRE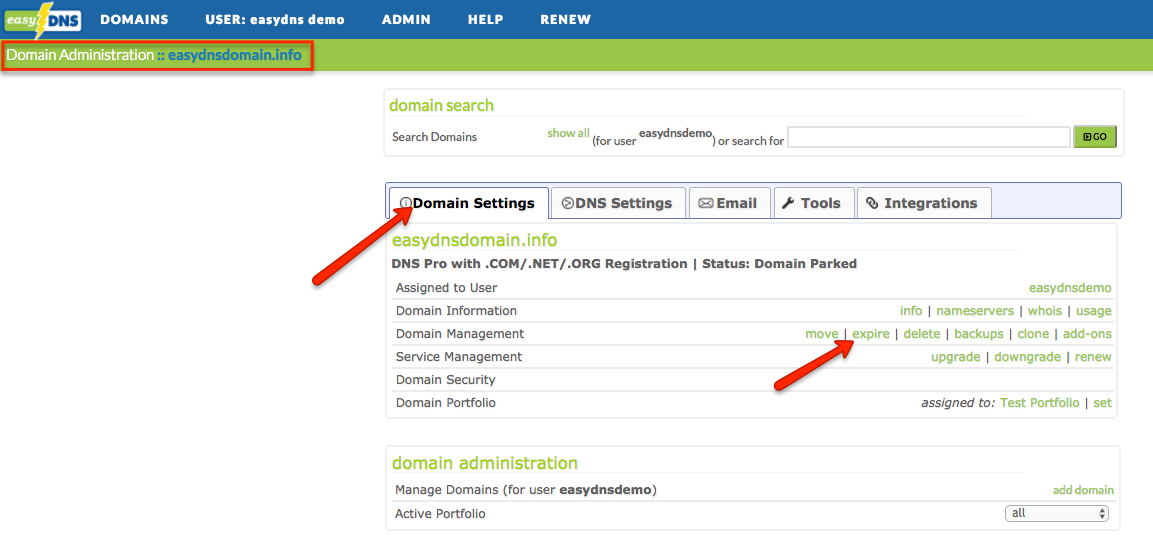 5. Check the CONFIRMATION box and click on CONFIRM
6. Click on DONE
Your domain should now have a LET EXPIRE tag: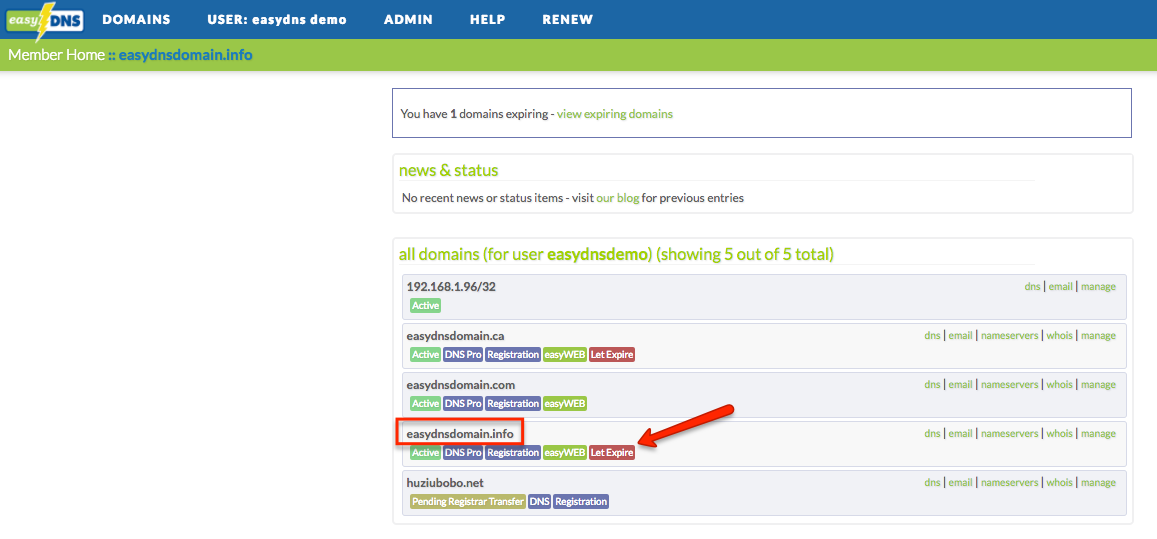 If you are still experiencing difficulties with this feature, please contact our support team.