Registering a .CA domain is a little different than your typical domain extension.
CIRA (the Canadian Internet Registration Authority) uses a system of registrant contacts that have to be created for a domain to be assigned before the domain can be registered. This is part of the registration process for .CA domains.
Here's a step by step guide on how to register for a .CA domain:
1. Log into your easyDNS account
2. Click the ADD A DOMAIN link on the left sidebar menu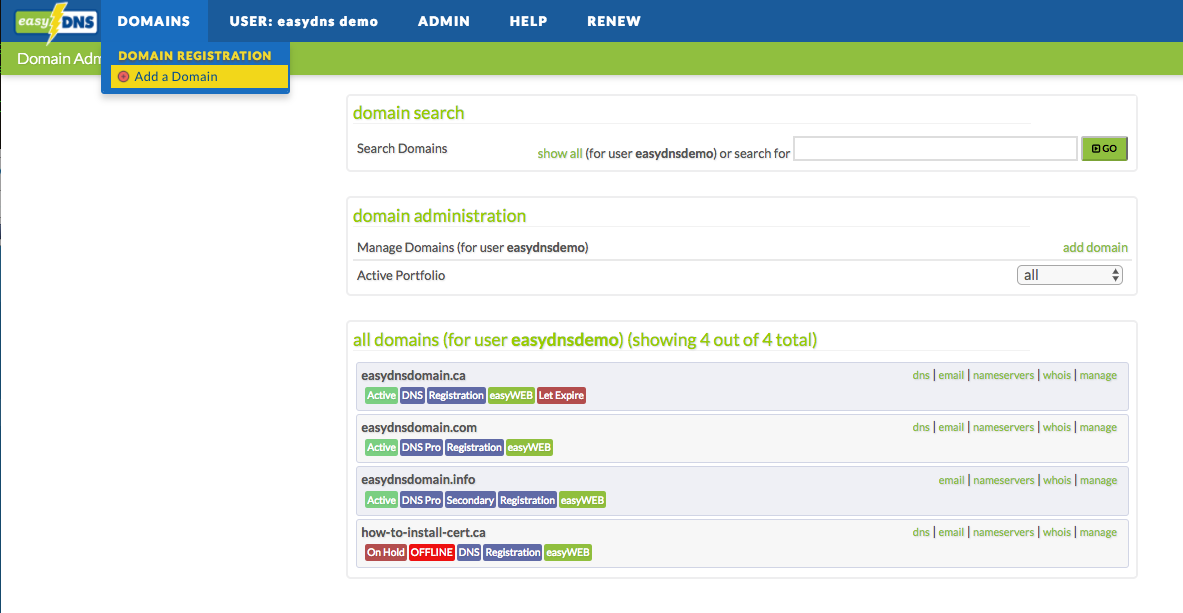 3. Under REGISTER A NEW DOMAIN, enter your domain name and click NEXT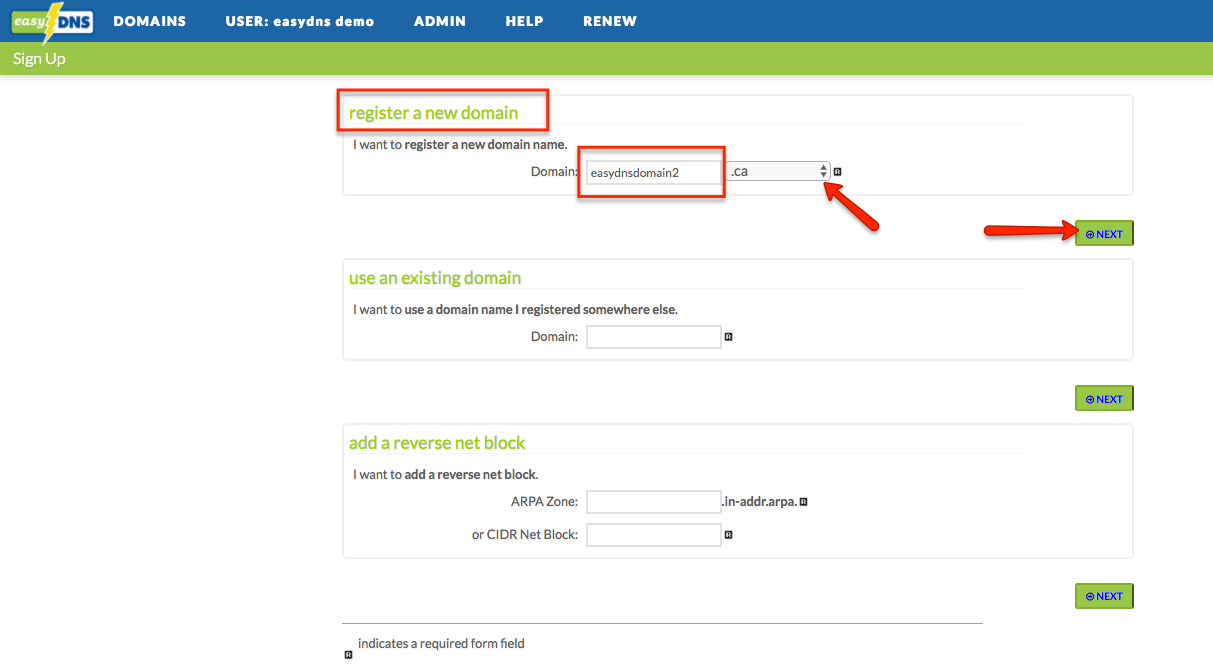 4. Choose your service level and click NEXT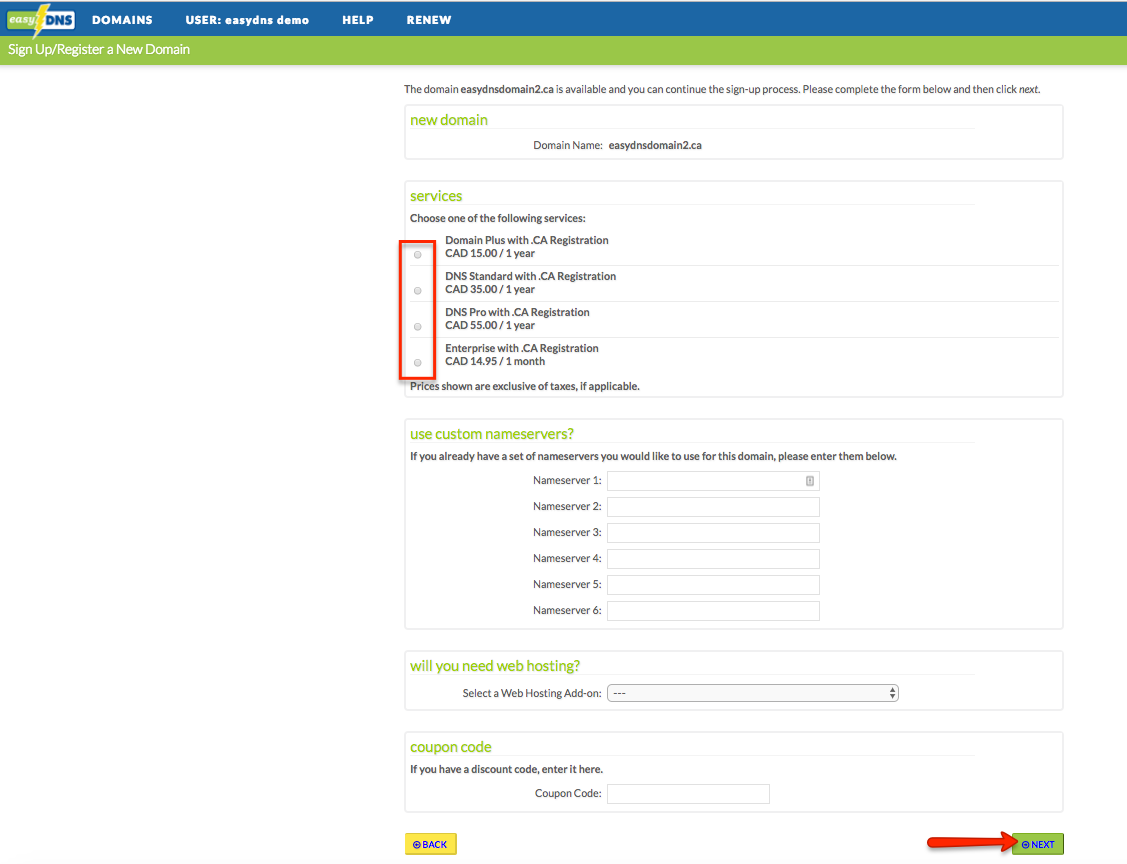 5. Select how long you'd like the service for and click on NEXT

6. You can either choose to use existing ownership information from another .CA domain within your account or choose a new CANADIAN PRESENCE REQUIREMENT. Enter your ownership information and click on NEXT
NOTE: Entering information that is not correct can result in losing your domain later on. For example, if you are not a legally incorporated company don't enter that you are. If you are an incorporated company, make sure you enter the full incorporated company name, along with the ending (such as INC. or LTD.)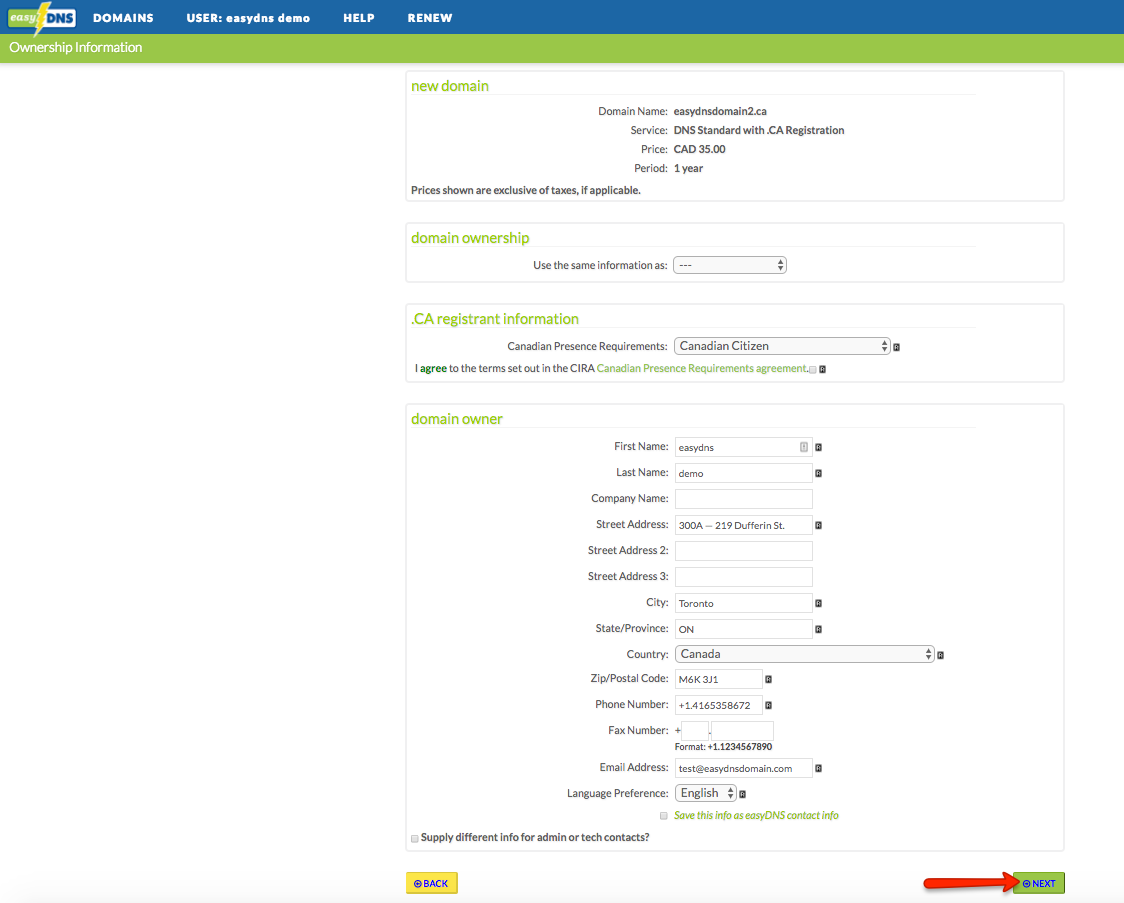 7. Click on CHECKOUT

8. Choose your method of payment and click on PAY
The domain should now be officially registered and active within your domain's list.