What Are Proactive Nameservers?
Proactive Nameservers is a patent-pending system that optimizes the name server delegation for your mission-critical domain names. Other names for this service are Nameserver Failover or Nameserver Backup.
Why Should I Use It?
The reality is that any single DNS provider is a SPOF (single-point-of-failure) unto itself. Even the heavily redundant, globally deployed pure-play DNS guys (hey, like us!) who do DNS for a living can occasionally experience service degradation or even an outage.
To truly obtain 100% DNS availability and continuity of services, even though an outage at your primary DNS Provider, you need to use multiple DNS solutions – and Proactive Nameservers makes it easy to facilitate that.
If you are trying to build high availability and hyper-redundancy into all your online systems, then DNS redundancy via multiple DNS solutions is an often overlooked requirement.
How Does It Work?
It defines backup or spare name servers and populates your zone data on them. Your DNS can be handled here at easyDNS, or over on Amazon's Route 53 via our easyRoute53 integration layer, on any other DNS provider, or on name servers you manage yourself.
It makes sure that your currently active and backup/spare name servers are in sync with your master zone data.
It actively monitors the responsiveness of your current and backup name servers, ensuring that they are healthy and in sync.
If it finds that the current name servers are unhealthy, degraded, or non-responsive, it automatically switches over the name server delegation to backup or spare name servers. When your main name servers are back in business it will switch it back.
How Do I Get It?
Proactive Nameservers is available for .COM, .NET, .ORG, .BIZ .INFO all .UK version domains. We must also be your domain registrar for this to work.
To add Proactive Nameservers for your domain, you'll need to go through the ADD-ONS link located within your DOMAIN ADMINISTRATION page.
1. Click on MANAGE.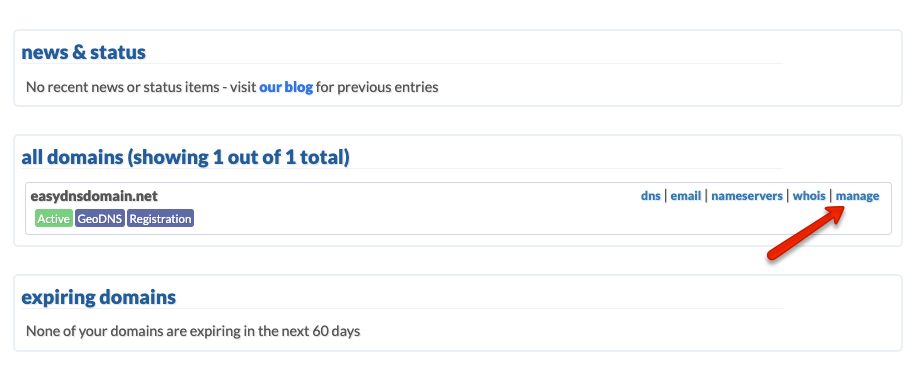 2. Click on ADD-ONS under DOMAIN SETTINGS.



3. Select your service level and click on NEXT.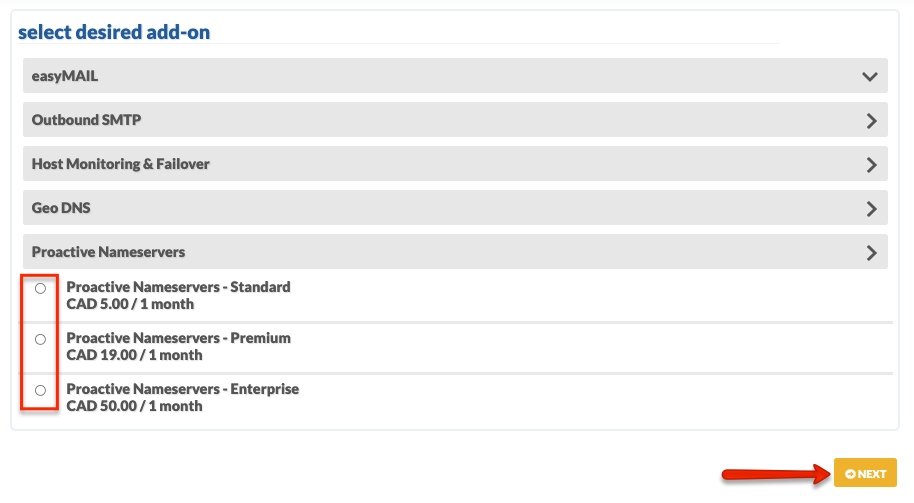 4. Once you've processed your invoice for your service, you can click on PROACTIVE NAMESERVERS under TOOLS.



5. Create your name server pool and click on NEXT.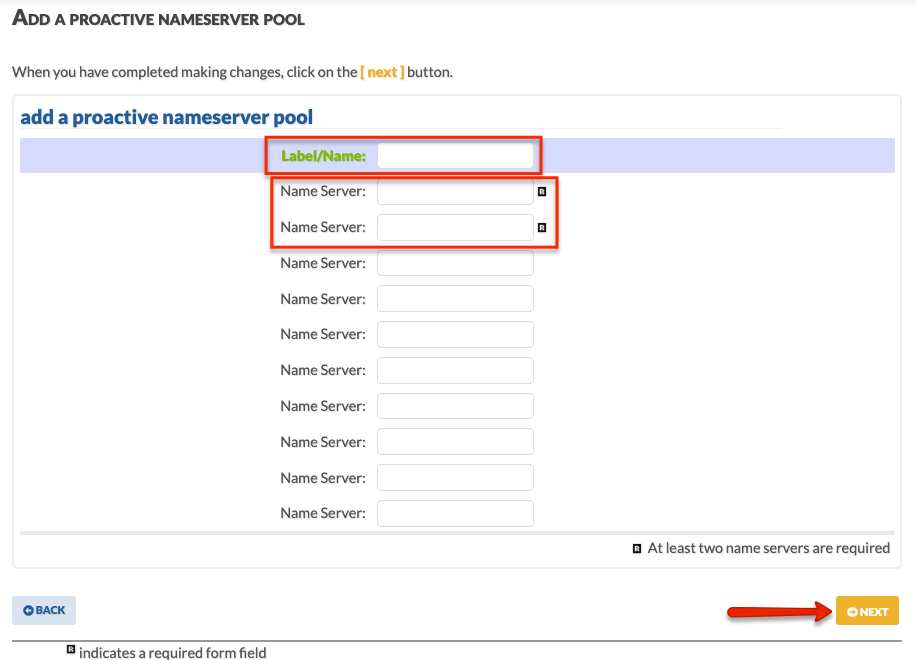 6. Once you've created your pools, you can now specify the priority by dragging each pool up/down.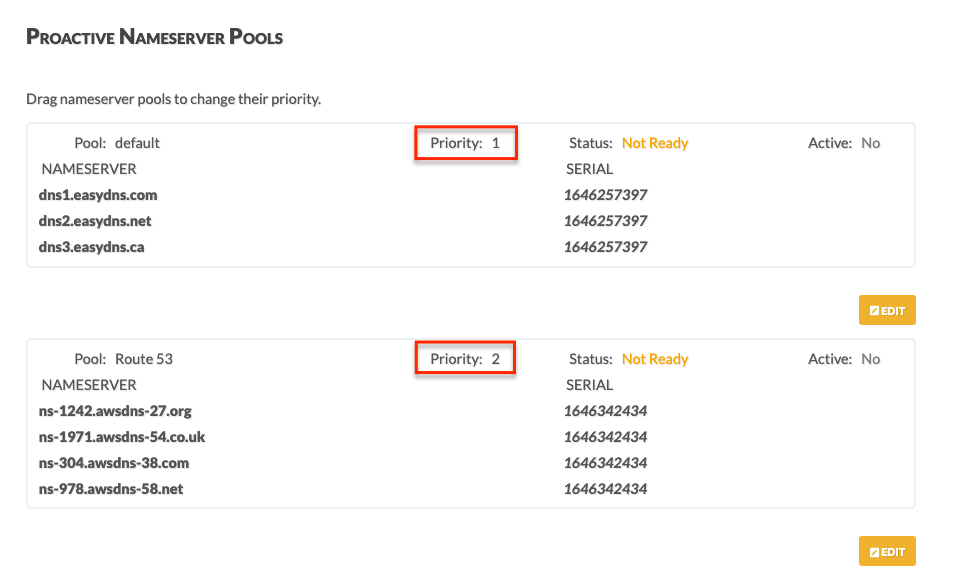 For further details on our Proactive Nameservers service, please see our dedicated page HERE.