NOTE:
The new DNS Editor is currently

only

available to BETA users.
– Preview release is now available to all users!
If you need a quick walkthrough of the new DNS Editor you can skip this tutorial and go straight to our tour. You can do this by opening the editor, clicking on SETTINGS, and then START TOUR.

TABLE OF CONTENTS
Searching for Records
Keywords
Adding a Record
Deleting a Record
Editing a Record
Pagination
Tag Manager
Settings Breakdown
Starting the Tour
Our new DNS editor now allows users to streamline the editing of their zones and will replace our old editor. Users will have the ability to save and delete records in bulk,  create specific tags for quicker editing, and even customize the editor with additional features.
This is the default view of your zone under the new editor. Note that the availability of certain DNS record types will depend on your domain's service level. For further details on our service levels, please go HERE.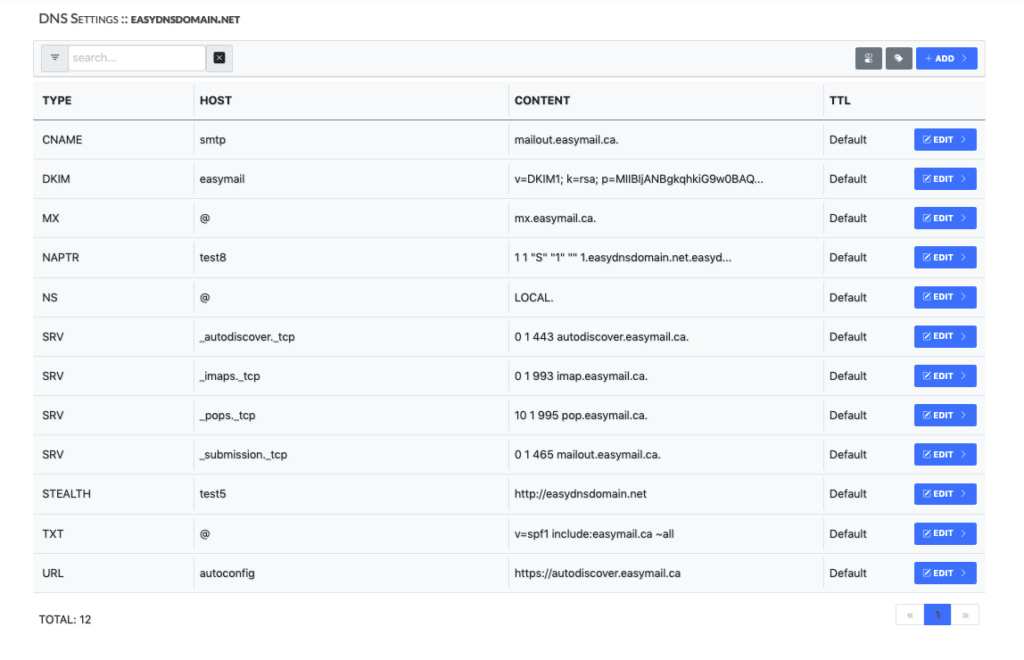 SEARCHING FOR RECORDS
The search feature will allow you to filter specific record types for easier updates. Note that any part of a record can be searched.


KEYWORDS
Keywords such as 'LOCAL' are available for records that support them and are shown in their own section in the drop-down that contains the user-created tags.
ADDING A RECORD
This will allow you to create additional DNS records. The fields will update according to the specific record type you select.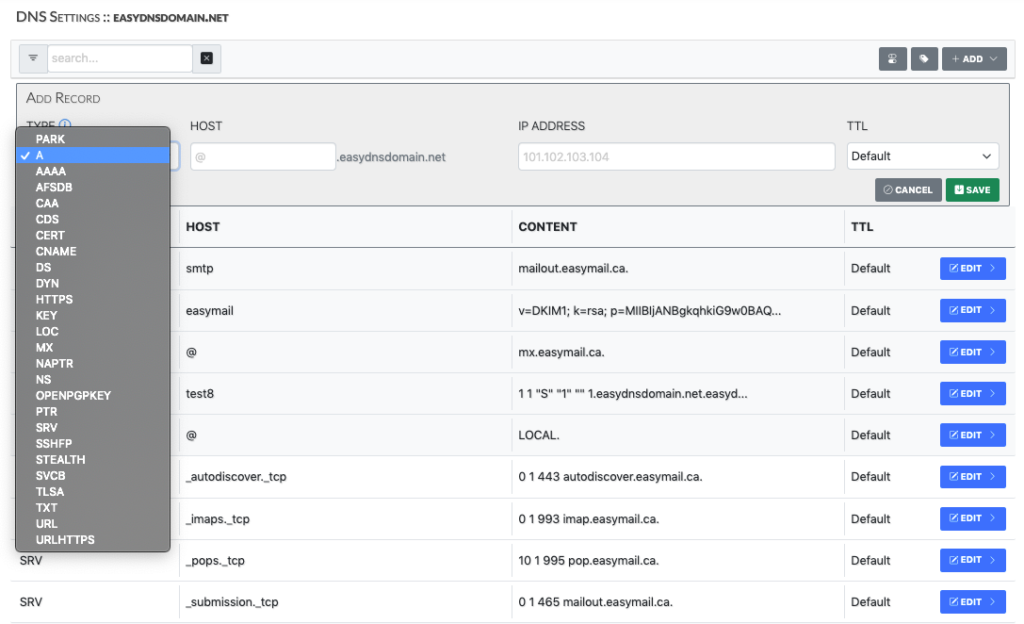 DELETING A RECORD
This will allow you to delete any existing DNS record.


EDITING A RECORD
This will allow you to update an existing DNS record. Note that the EDIT button will expand your current record and will be displayed for easier editing while you make changes.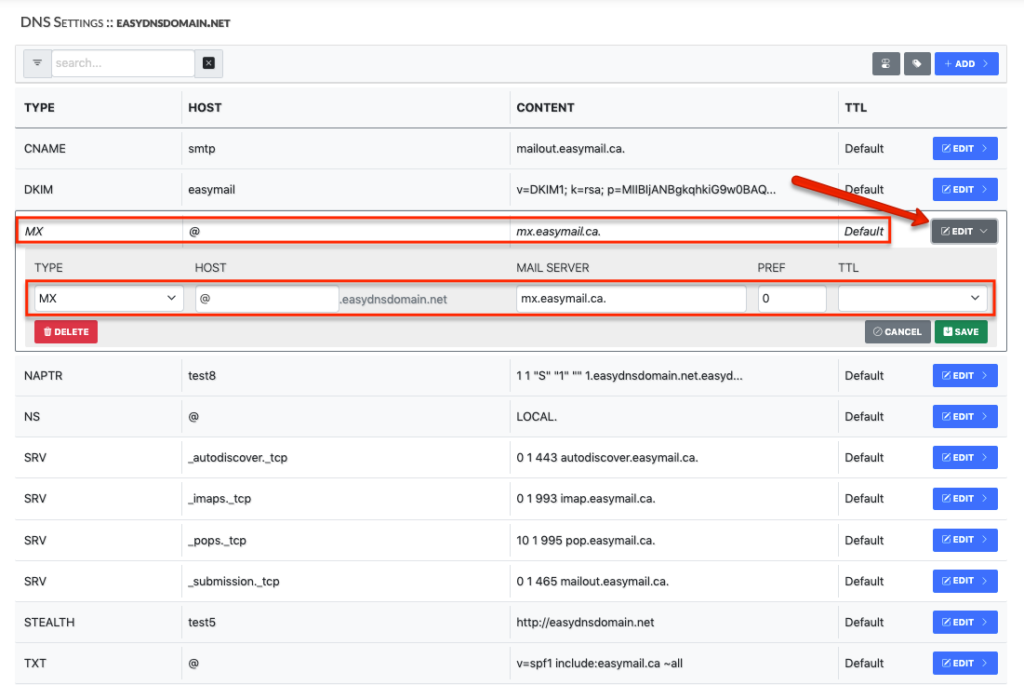 PAGINATION
This allows you to go back and forth between the pages of your DNS records. Note that you can customize how many records you want to be displayed per page. The Settings feature (see below) will allow you to choose between displaying 5 records per page and up to 100 records per page.

TAG MANAGER
This feature will allow you to create tags for commonly used records for a quicker editing experience. For example, a tag can be created for a specific IP address and then selected while creating an A Record making it so you don't have to manually enter the IP address every time.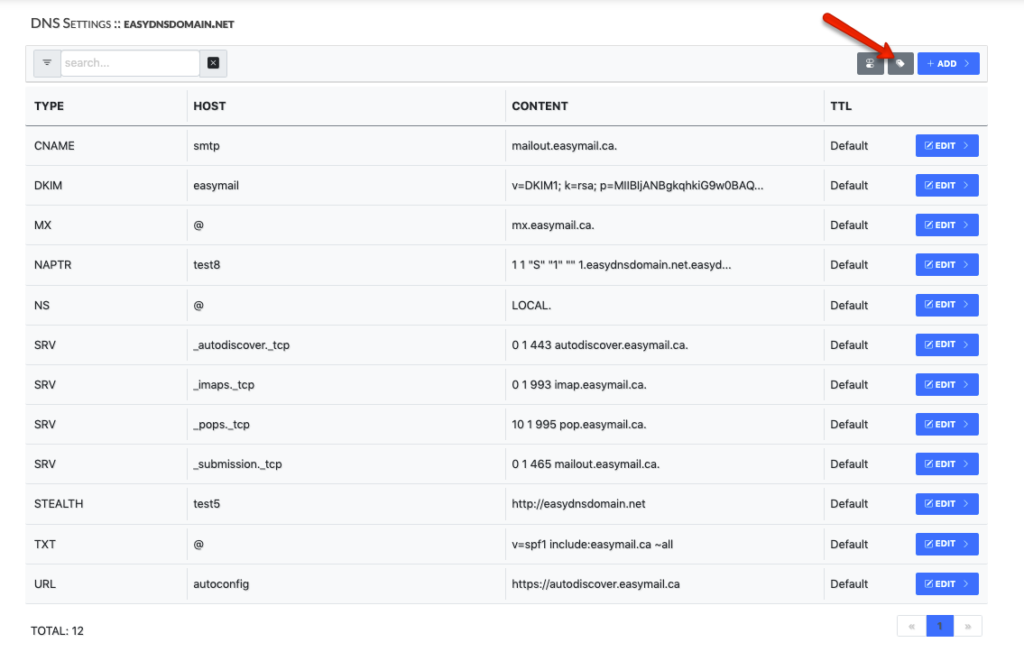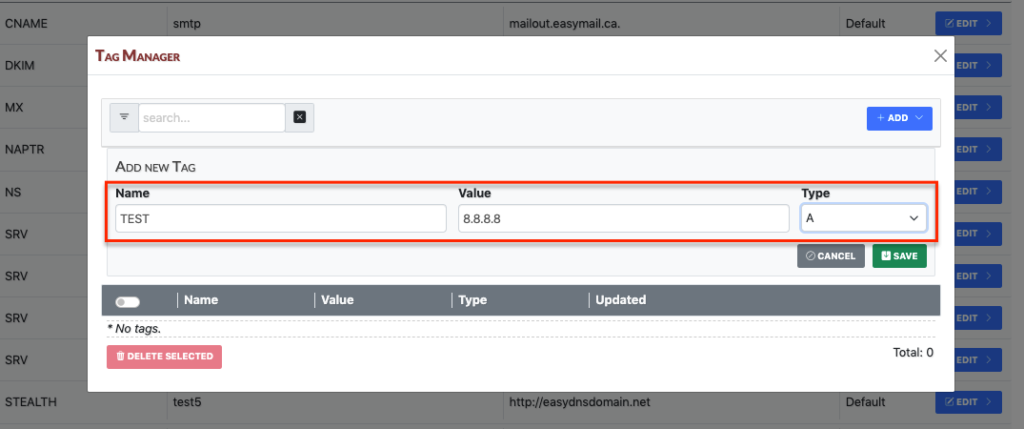 SETTINGS BREAKDOWN
This will allow you to customize the editor with additional features.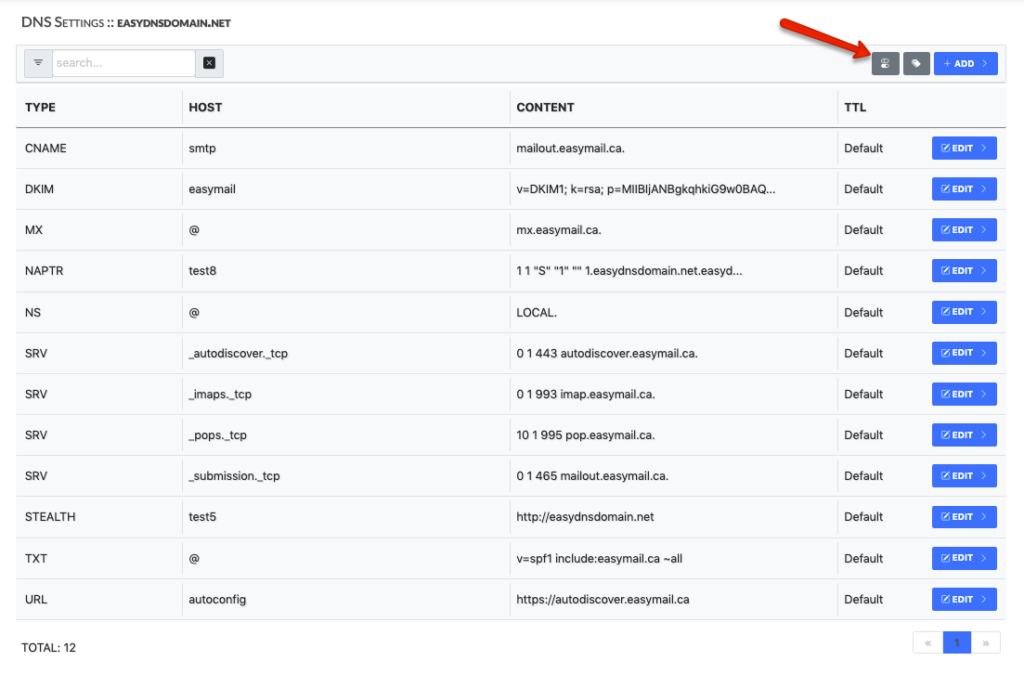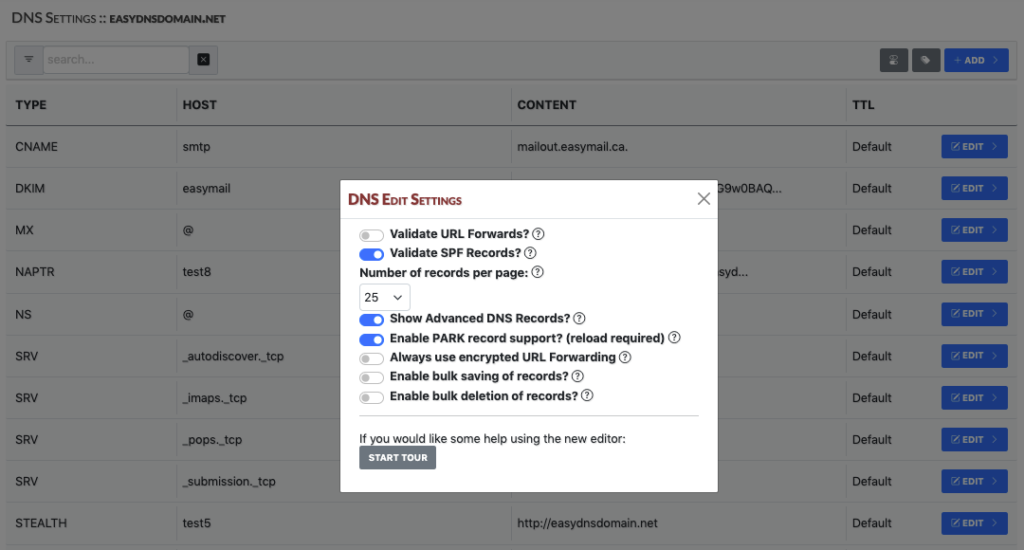 Validate URL Forwards
Will ensure URL forwards are tested for reachability.
Validate SPF Records
Will ensure TXT records for SPF are tested for validity.
Show Advanced DNS Records
Display and allow editing of record types such as NS, NAPTR, CERT, SSHFP.
Enable PARK Record Support
Convert parked A Records to PARK record type automatically.
Always Use Encrypted URL Forwarding
Enable 'https' for all new URL forwards. Note that this feature is only available under DNS Pro and Enterprise.
Enable Bulk Saving of Records
When enabled changes made to the zone will not be saved until the SAVE CHANGES button is clicked.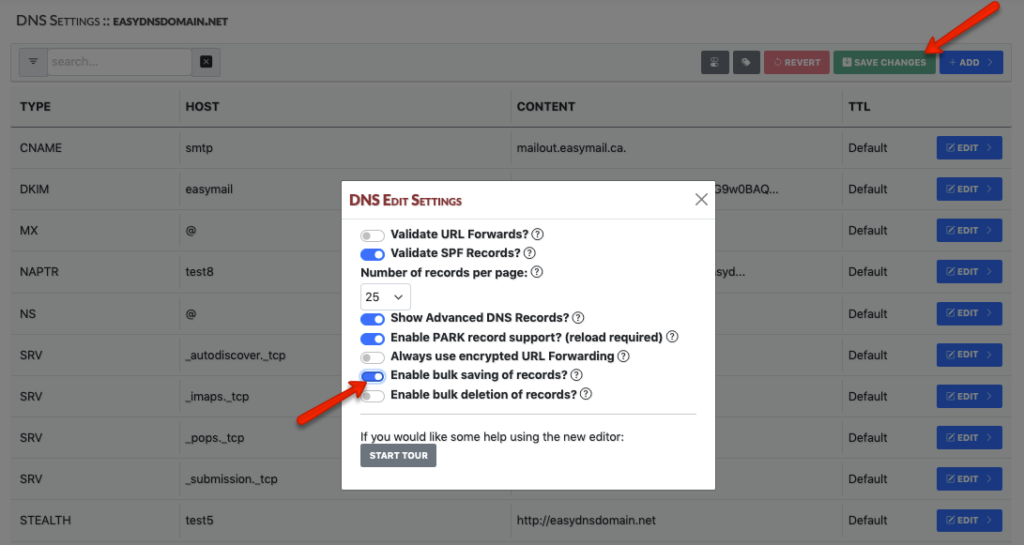 Enable Bulk Deletion of Records
When enabled an additional column will be shown in the editor to allow bulk selecting records for deletion.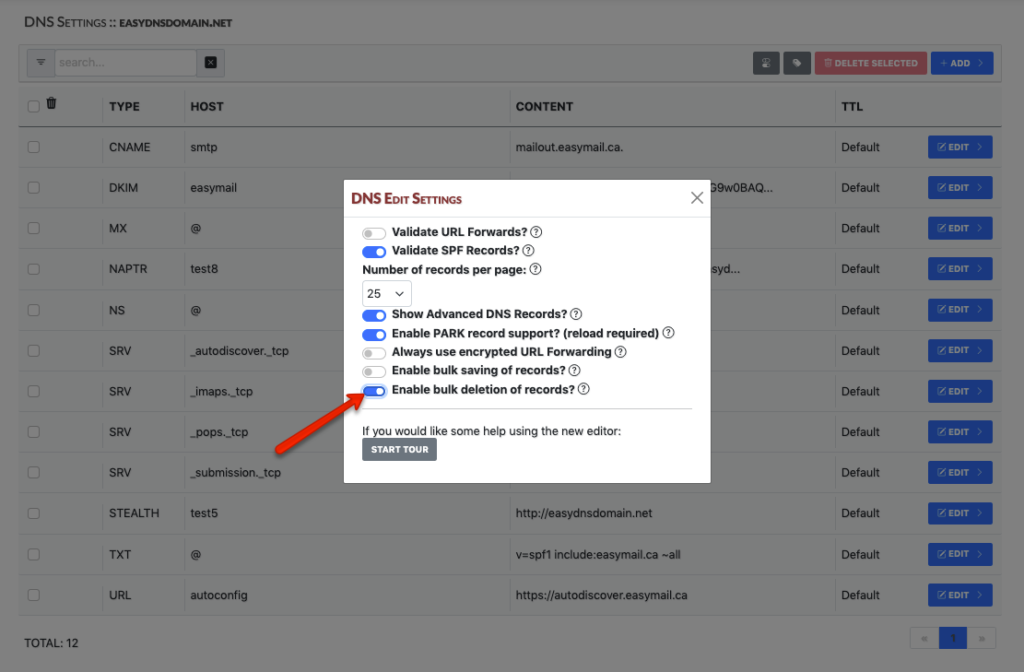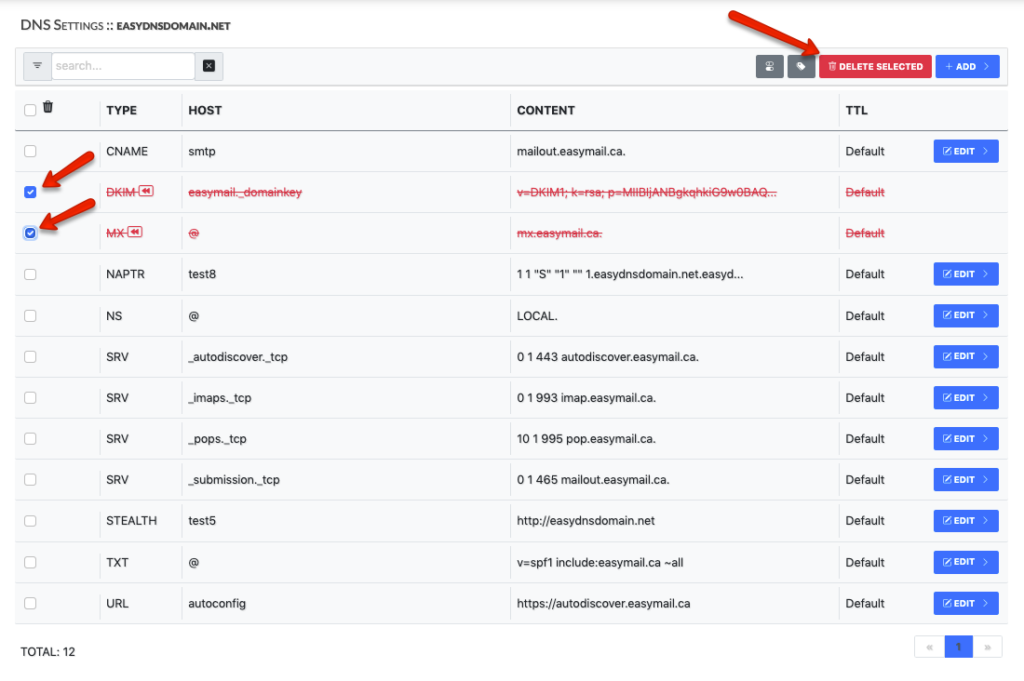 Note that some record types will also have a 'Settings' option that allows you to edit it even further. For example, the PARK record will allow you to customize the page and the Stealth URL Forwarding will allow you to edit further.
Park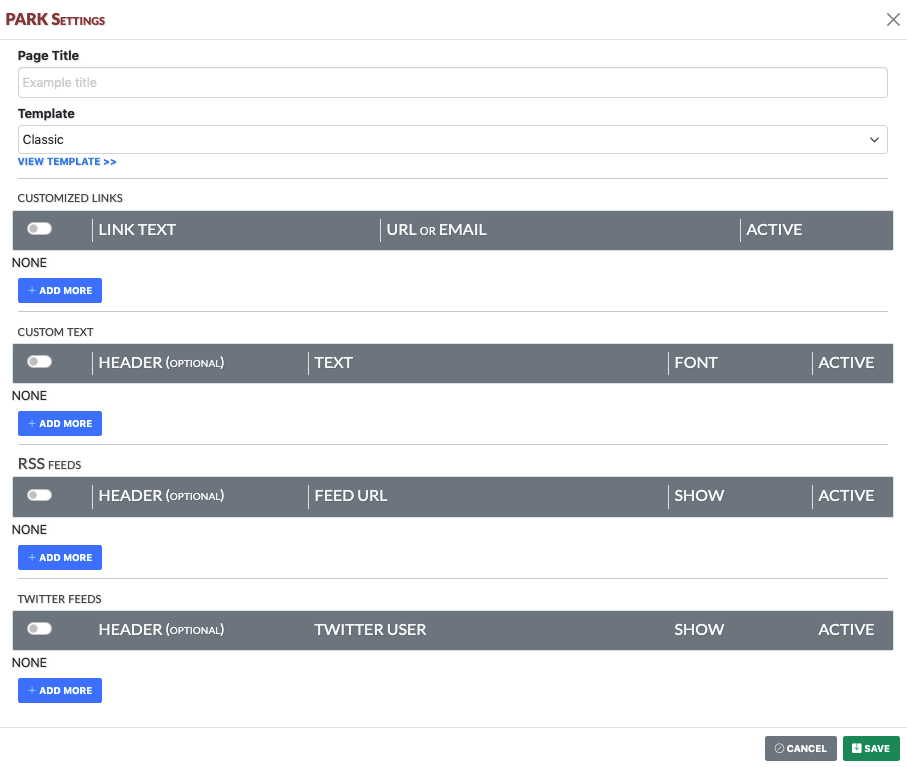 Stealth URL Forwarding



STARTING THE TOUR
This will walk the user through some of the more commonly used features of the new editor.