You are in the updated Knowledge Base for the Canvas Theme.
If you are still using the old theme you can view the correct Knowledge Base here:
https://help.easydns.com/
.
Users have the ability to move a domain from one easyDNS account to another through their control panel. This process is instantaneous and will require the new username for the easyDNS account that the domain will be transferred to. Users should note that there will be no interruption in service while the move is occurring.

WHOIS data (owner, admin, tech, and billing contacts) is NOT altered when a domain name is moved to another easyDNS account via the Move link. Whois data can only be modified via the domains Whois link.

To transfer a domain to another easyDNS account, please do the following:

1. Log into the easyDNS account that the domain is currently in
2. Click on the MANAGE link for said domain (this will bring you to the DOMAIN ADMINISTRATION page)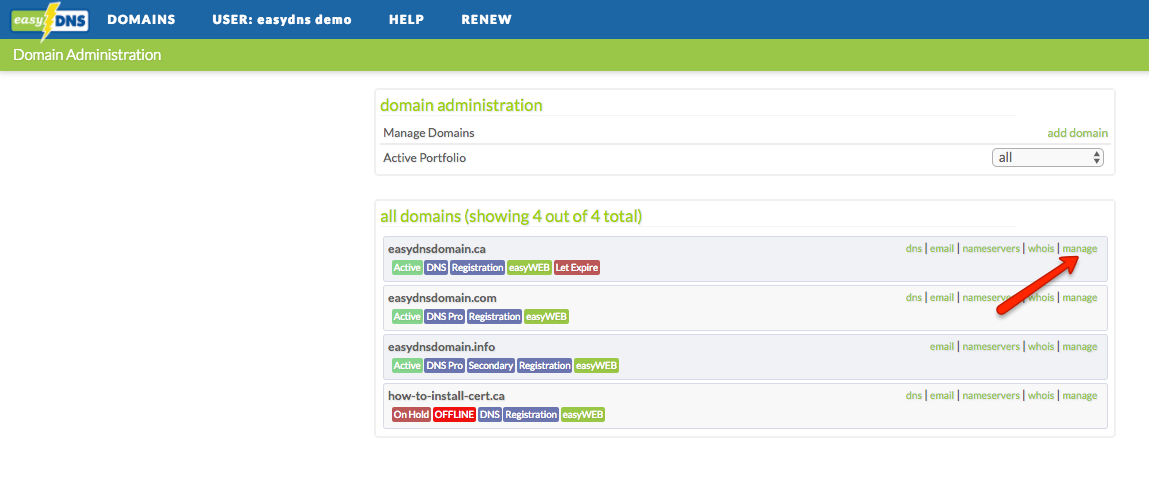 3. Click on the DOMAIN SETTINGS tab
4. In the DOMAIN MANAGEMENT field, click on MOVE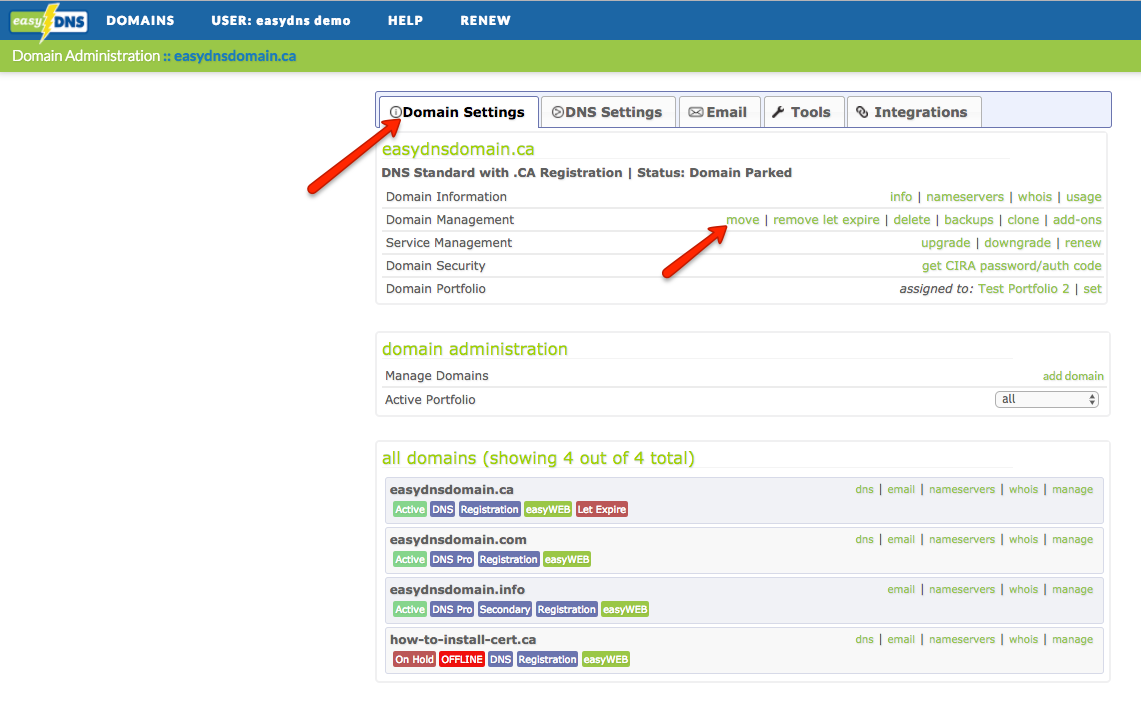 5. Enter the username you'd like the domain to be transferred to and confirm by checking the box
6. Click NEXT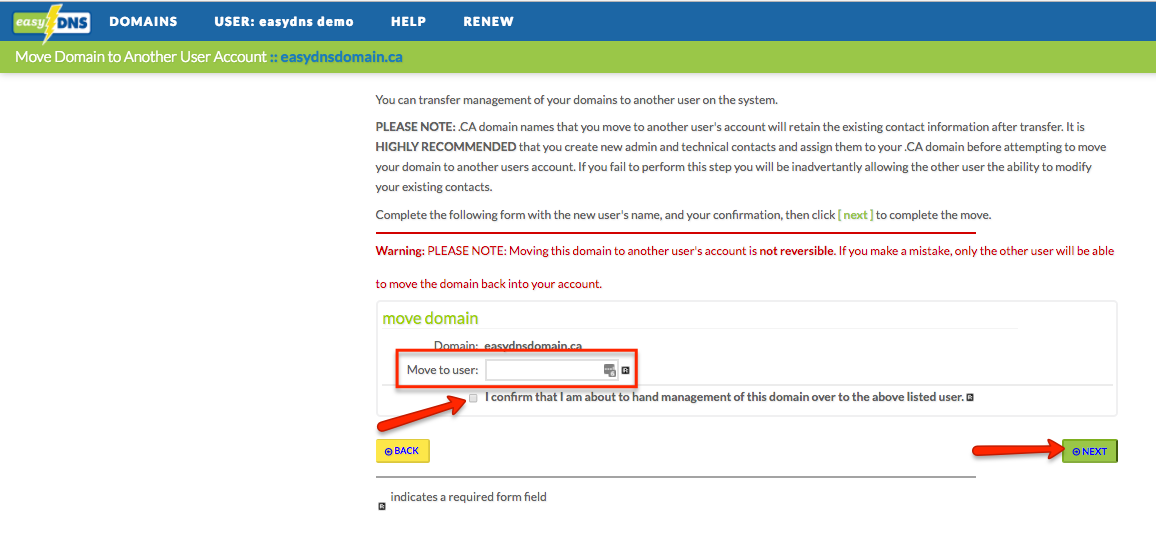 The domain should now be within the new user account. However please note that only the domain along with all its zone records get transferred to the new account and NOT the invoices and/or web hosting services. To have these moved to the new account please contact our support team. Domain names that are cloned must be uncloned before they can be moved. Domains in DNS Subscription blocks must seek the help of easyDNS support.