You are in the updated Knowledge Base for the Canvas Theme.
If you are still using the old theme you can view the correct Knowledge Base here:
https://help.easydns.com/
.
To download a copy of any previously paid invoice, please do the following:

1. Log into your easyDNS account
2. Click on INVOICES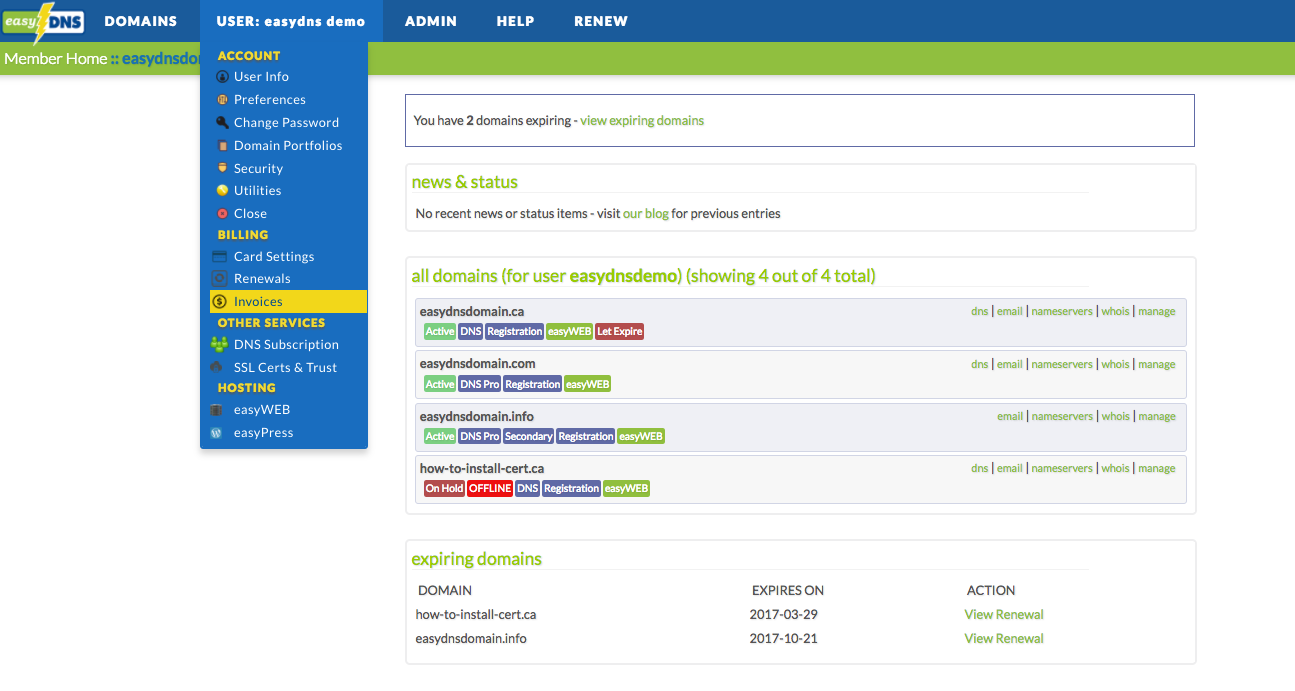 3. Click on the invoice number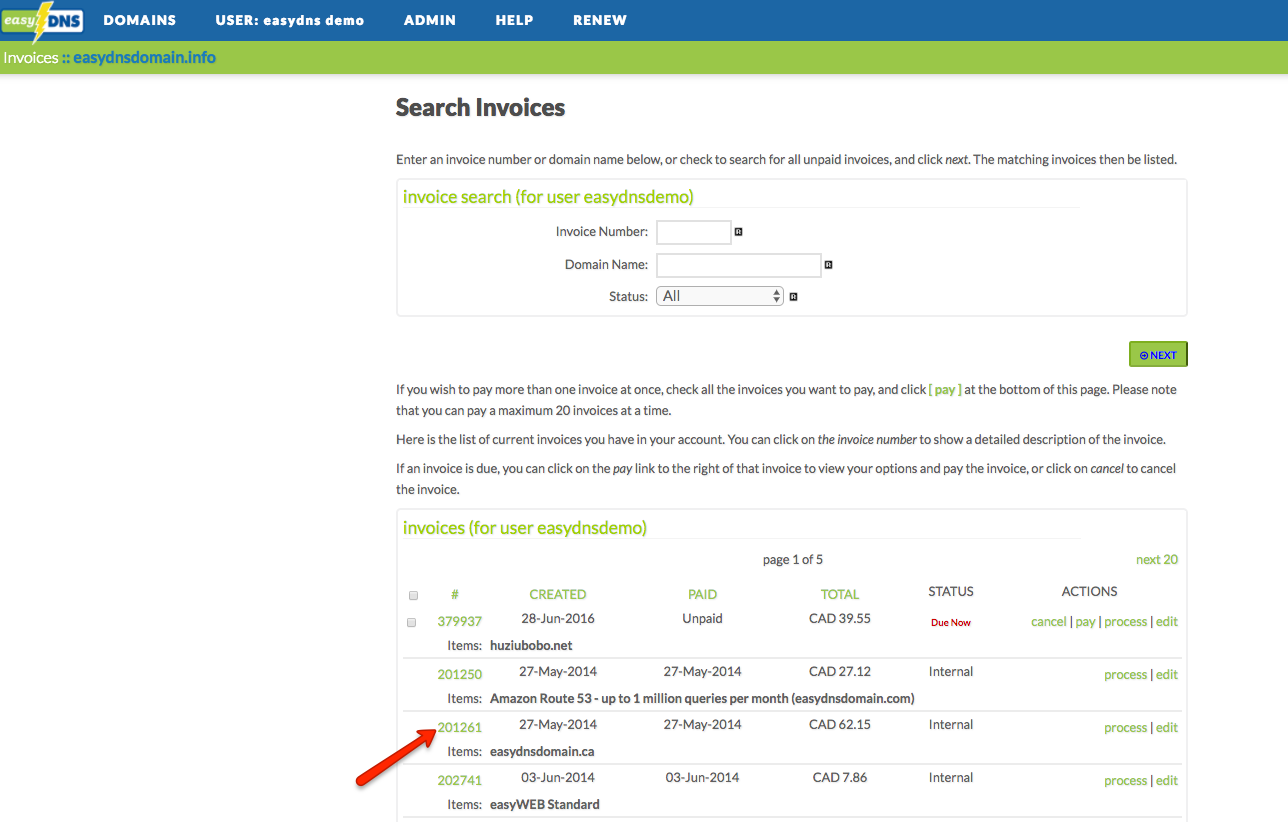 4. Click on SAVE AS PDF to download a copy of your invoice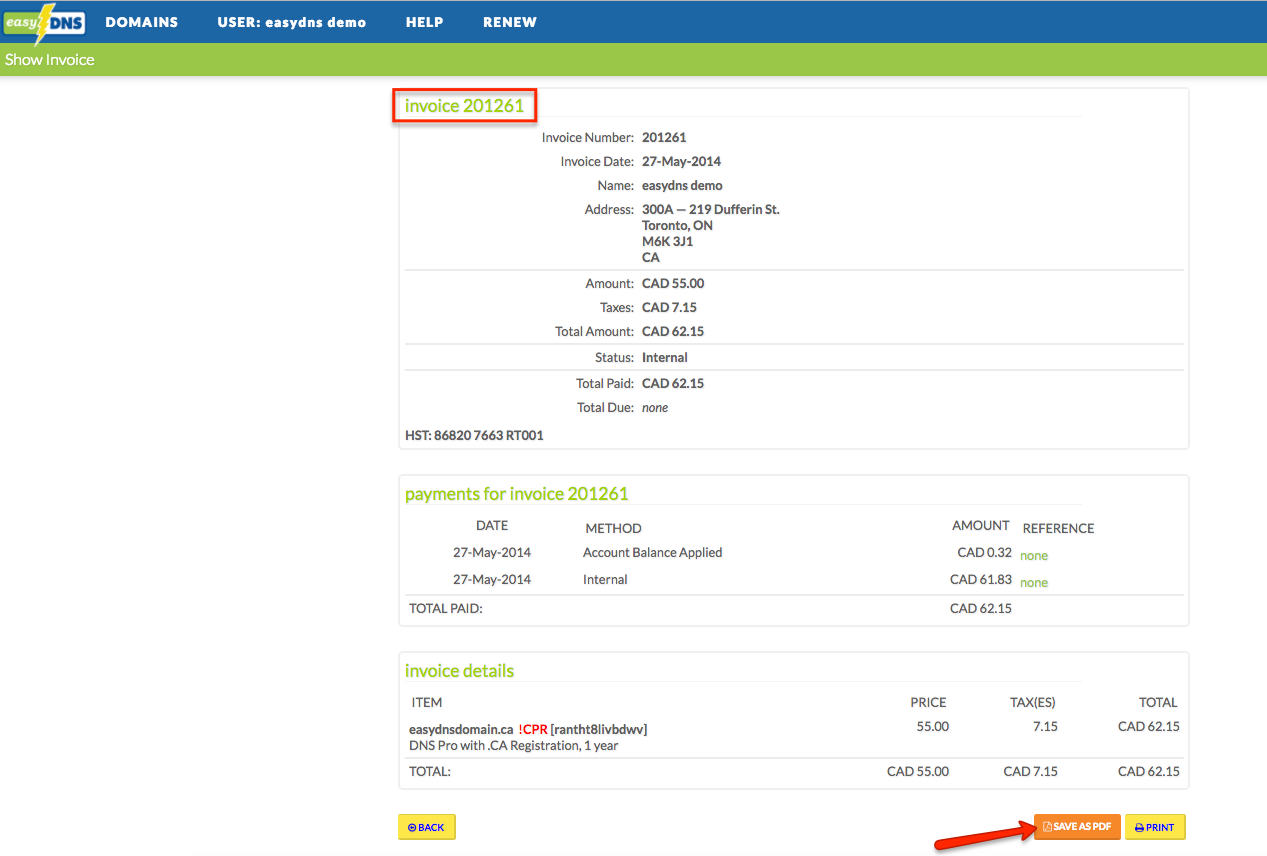 The invoice will be downloaded to whatever designated folder you've specified on your computer.