A Glue Record is the registration of a nameserver hostname and it's static IP (IPv4 & IPv6) with the registry [.COM, .ORG, .CA, etc]. In order for hostnames to be used as nameservers and delegated to a domain name, it is necessary to establish a glue record.
For example, dns1.easydns.com is a registered nameserver hostname.
IPv4 Glue records


dns1.easydns.com.	172800	IN	A	64.68.192.10

IPv6 Glue records


dns1.easydns.com.	172800	IN	AAAA	2400:cb00:2049:1::a29f:1835
Users now have the ability to add their own glue records for name servers directly from within their easyDNS account. However please note that users can only do this for domains that we're the registrar for.
To add glue records please do the following:
1.Log into your easyDNS account.
2. Click on MANAGE.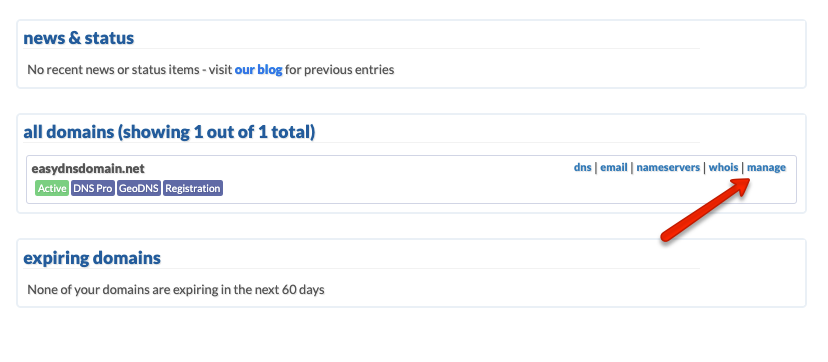 3. Click on GLUE.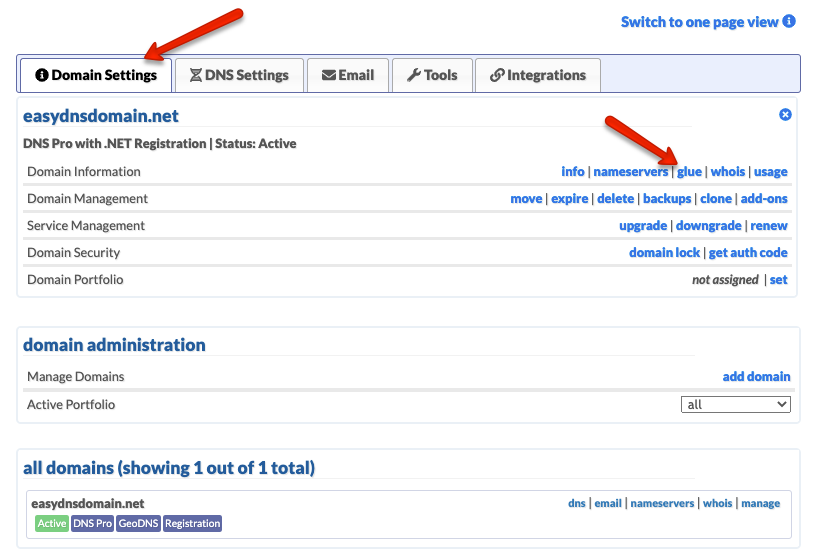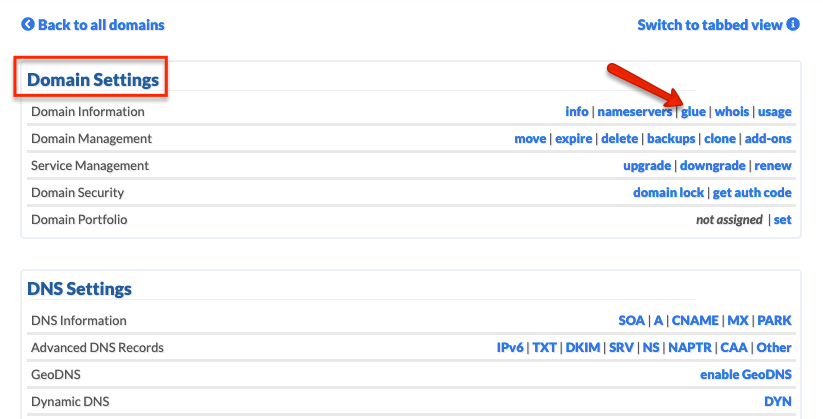 4. Click on ADD.


5. Enter your name server, the IP address, and click on NEXT.



6. Confirm your changes
You should now be able to do a WHOIS on your name server and have results that look like the following:
Server Name: NS1.EASYDNSDOMAIN.NET
IP Address: 64.68.203.164
Registrar: easyDNS Technologies Inc.
Registrar WHOIS Server: whois.easydns.com
Registrar URL: http://www.easydns.com