Have multiple servers in multiple locations and want to provide geographically specific content or route end users to the closest server?

Our GeoDNS service will respond to DNS queries made by visitors from specific countries or regions (such as Europe or Asia) with custom responses that you configure – maximizing performance and the user experience. For example, a query from the US can return one IP, the same query from Europe can return another, and queries made from all other countries can return yet another IP.

The easyDNS geographic database is updated frequently and is more than 99% accurate. When combined with easyDNS' host monitoring and DNS failover, GeoDNS provides a robust, high-performance DNS solution.

Currently, GeoDNS is broken down into countries or continents – we do intend on developing state/province level granularity at some point.

The easyDNS GeoDNS service is included with our Enterprise service level and is an additional add-on for all other service levels.

If you'd like to enable this feature for your domain then please do the following.

1.Log into your easyDNS account.
2. Click on MANAGE.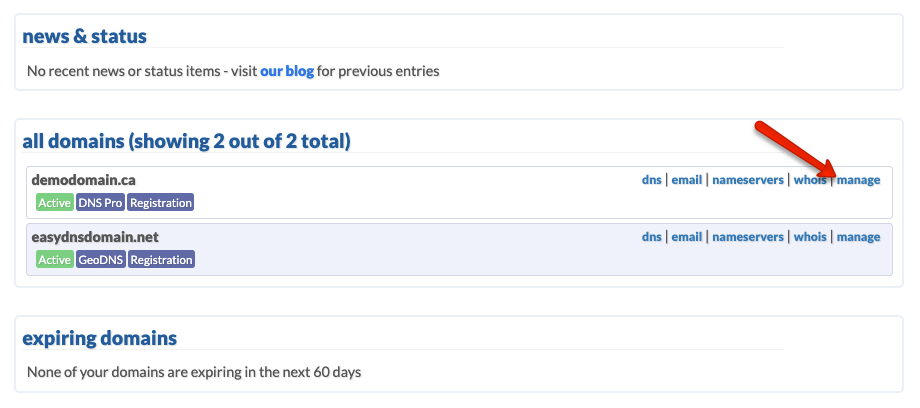 3. Click on ENABLE GEODNS under DNS SETTINGS.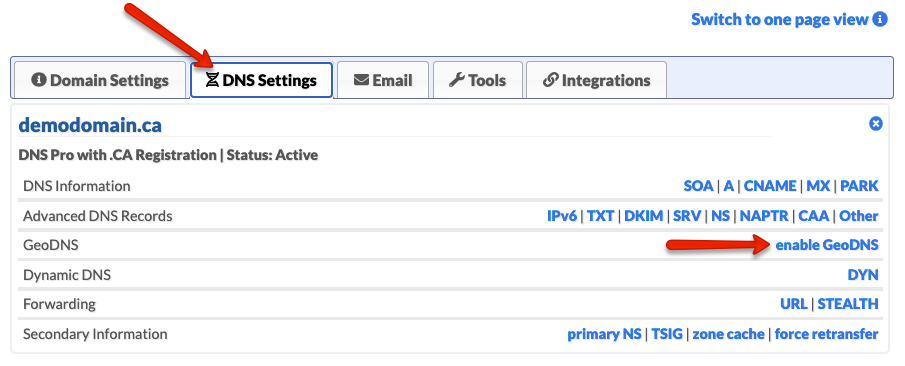 4. Click on OK to enable GeoDNS.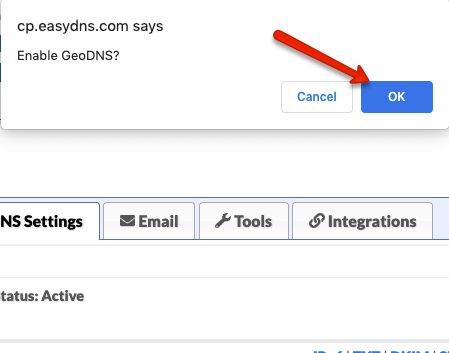 5. You can choose to either delegate to our GeoDNS servers by clicking on the link provided or make the changes later.


Please note that if we're not the DNS provider then you will want to make the updates with your current provider. Please also note that there is no downtime during the server switch as our regular non GeoDNS servers will continue to respond to queries.
6. You will now notice that your DNS SETTINGS page will now have GEOZONE options for various record types.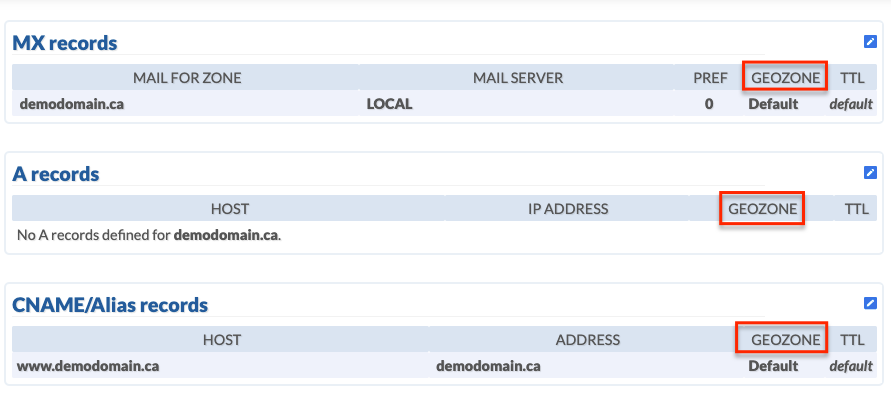 7. You will now have a dropdown menu where you can select the various continents/countries for your GeoDNS.



8. Once the changes have been finalized you will notice the GeoDNS update within your DNS Settings page.


If you have any further questions or concerns with our GeoDNS feature please contact our Support team.