With the release of easyRoute53, easyDNS becomes the first and only ICANN Accredited Registrar with native support for domain names using Amazon's Route53 DNS.
Our easyRoute53 tool is a bridge between your easyDNS and Amazon Web Services accounts. You can use our interface to configure your zone then automatically push that information to Amazon. You must have an existing Amazon Route53 service to synchronize with before enabling this service.
To use our easyRoute53 service, please do the following:
1. Log into your easyDNS account.
2. Click on MANAGE.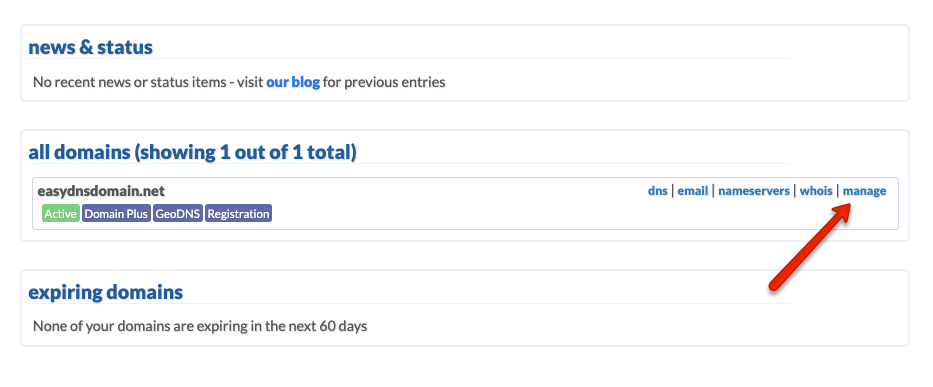 3. Click on AMAZON ROUTE 53 under INTEGRATIONS.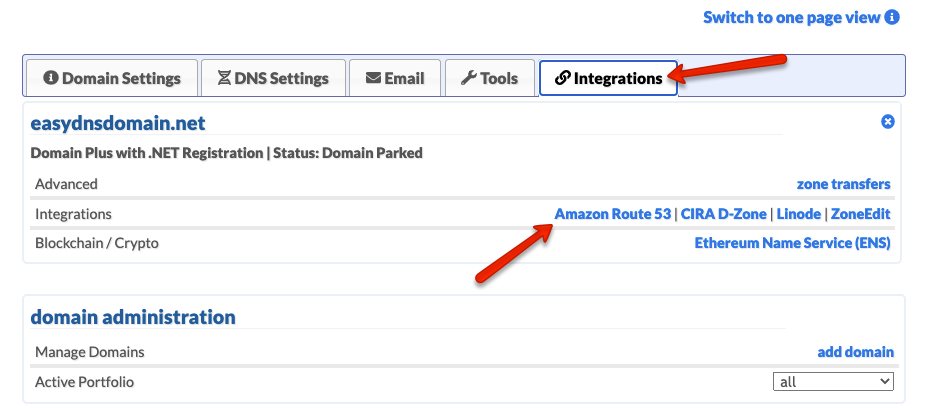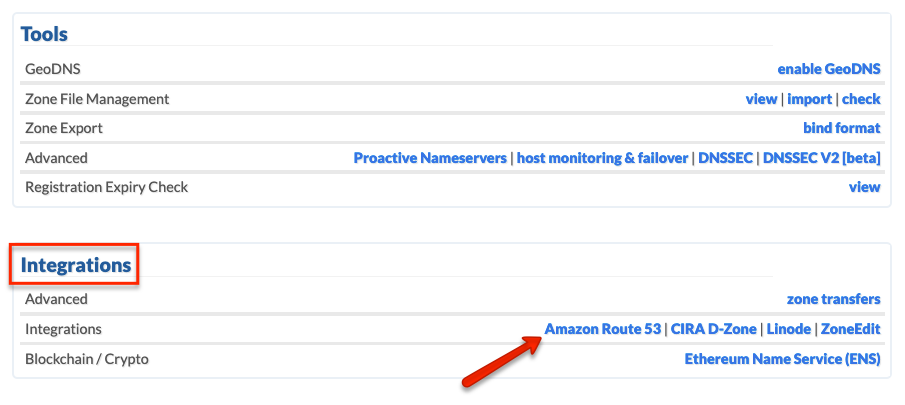 4. Choose either the FULLY MANAGED or CUSTOM SETTINGS option and click NEXT.


Fully Managed
The FULLY MANAGED option includes the following:
1. Select your Amazon Route 53 package and click on NEXT.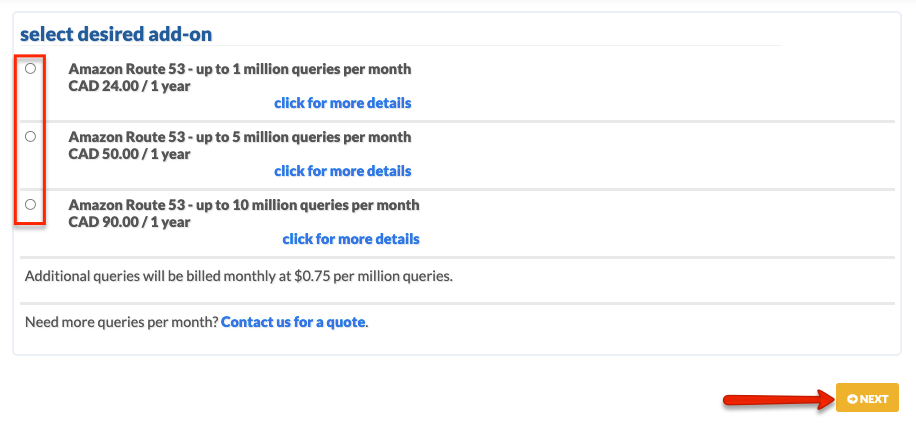 2. Confirm your selection and go through the process of paying for the invoice.
3. After the invoice has been paid, you'll want to go back under the FULLY MANAGED tab and click on NEXT.


4. Check the box to create your Amazon Route 53 account and click on CONFIRM.


5. Click on DONE.



Custom Settings
With the CUSTOM SETTINGS option, users would have to do the following:
Create both an account and API keys with Amazon
Do their billing with Amazon for DNS usage
Users have to purchase additional support from Amazon or try their luck in the user forums
1. Click on EDIT under the CUSTOM SETTINGS tab.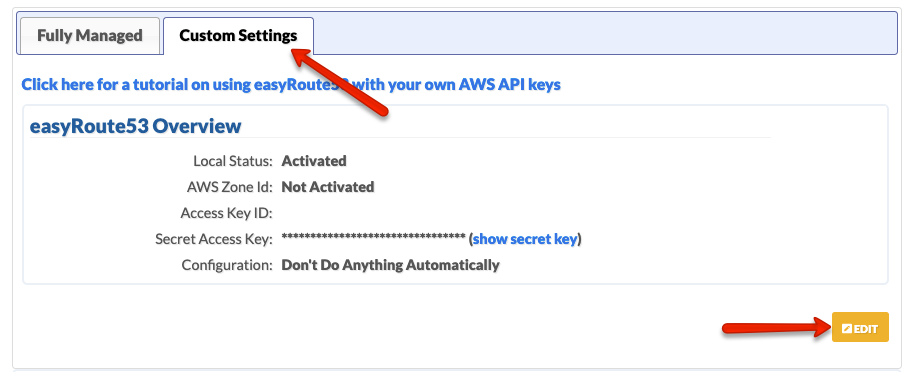 2. Enter Amazon Route 53 information and click on NEXT.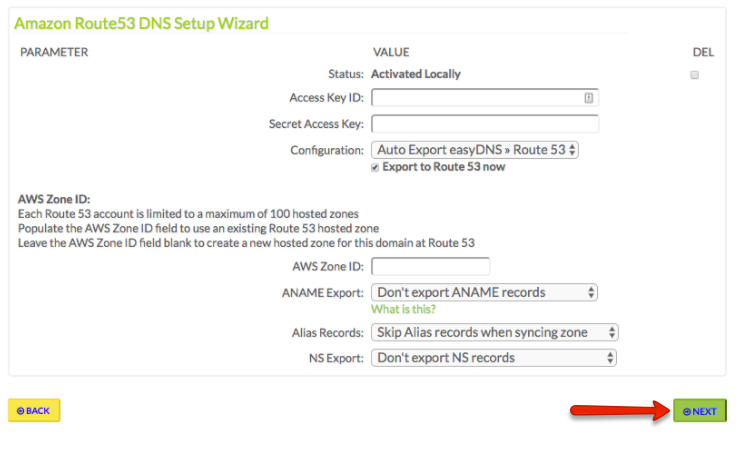 Local
Displays "Activated" once you have created a local entry for your domain.
Access Key ID
Here you enter your AWS authentication tokens. You should probably create a separate set of Auth credentials for each domain you use here.
Secret Access Key
You manage your Amazon AWS Access credentials here.
Configuration
This controls the way easyDNS and Route53 interface:
Automatically Export easyDNS Zone data TO Route53 – whenever you modify it here.
Do nothing automatically – don't automatically export data, and don't enable the automatic triggering of imports from Route53.
AWS Zone ID
Unless you have already created your Hosted Zone on the Route53 side, this will be auto-populated when you use the Create function below. If you have already created your Hosted Zone, then enter that Hosted Zone Id in the field here in the edit screen.
ANAME Export
When importing from Amazon to easyDNS, zone apex alias records will be imported as ANAME records. You can choose to export ANAME records from easyDNS to Amazon as A records or you can skip the export of ANAME records.
NS Export
Export NS records.