You are in the updated Knowledge Base for the Canvas Theme.
If you are still using the old theme you can view the correct Knowledge Base here:
https://help.easydns.com/
.
D-Zone is an Anycast Secondary DNS service offered by the .CA Registry, CIRA. If your domain is mission-critical, then you should be considering redundancy for the zonefile. This will spread your zonefile over multiple networks and eliminate the single point of failure that can potentially occur during events like DDoS attacks.

D-Zone supports other TLDs [domain extensions like .COM, etc] besides .CA domains – plus reverse netblocks are also supported.

CIRA has built a global infrastructure of Anycast nameservers to back up your primary DNS. D-Zone offers high reliability, reduced latency, and DDoS mitigation through a network of geographically distributed nameservers. DNSSEC, IPv6, and TSIG are also supported.

easyDNS has integrated this option in your member's account for a quick set up and nameservers management if we are the registrar.

The process to use CIRA's D-Zone with easyDNS is as follows:

1. Log into your easyDNS account
2. Click on MANAGE for said domain (you should now be within the DOMAIN ADMINISTRATION page)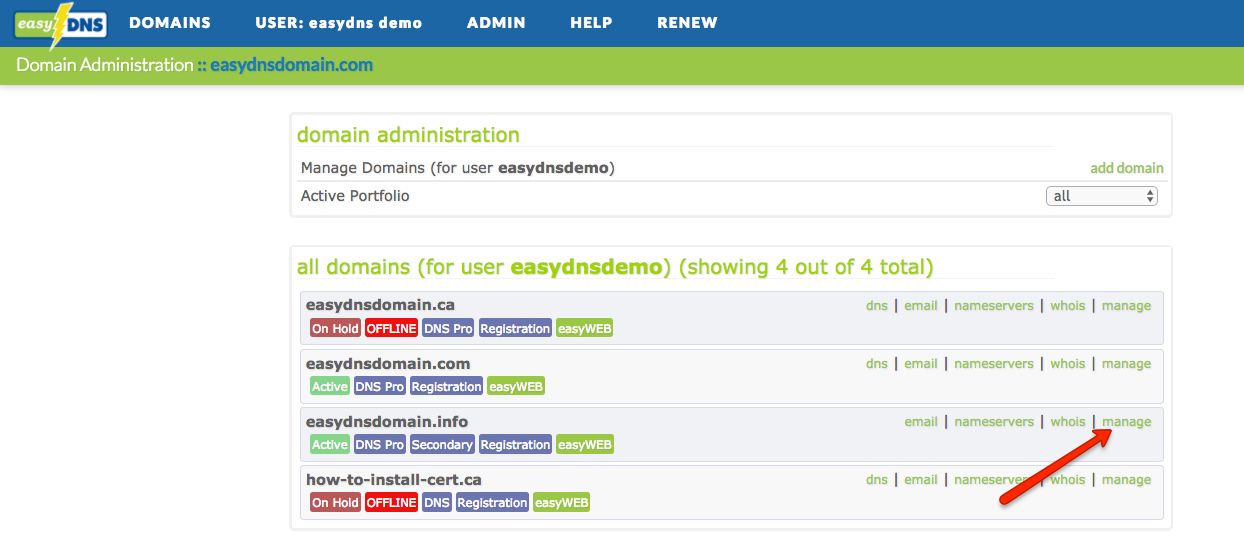 3. Click on the INTEGRATIONS tab
4. Within the INTEGRATIONS field, click on CIRA D-ZONE

5. Click NEXT

6. Choose one of the options provided and click on NEXT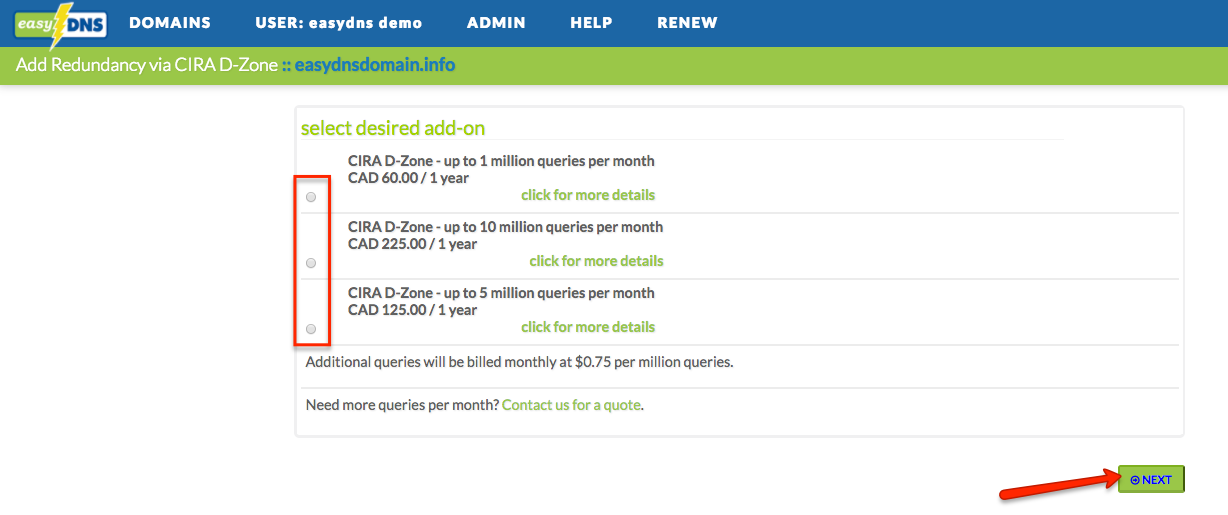 7. Confirm your selection by clicking on NEXT

8. Pay for invoice
Once payment is completed we will start the process of getting the zone file on the CIRA D-Zone nameservers. We will e-mail you when we are sure they have the zone file and we've delegated your domain to the D-Zone nameservers. This can take a couple of hours to process.
If your domain is NOT registered through easyDNS, then we'll provide you the D-Zone nameservers to delegate to.
For more information on D-Zone, please visit CIRA's page HERE.